Janel's Vegan Pumpkin Alfredo
Canned pumpkin: It's not just for pumpkin pie!  It is rich in fiber, vitamin A, and blends great into muffin mixes, soup and numerous other pumpkin possibilities. Use up leftover Thanksgiving pumpkin puree for a big batch of  light, comforting vegan pumpkin alfredo. The sauce is so rich and creamy, you'll wonder how there isn't a dollop of dairy in sight.
Vegan Pumpkin Alfredo
Serves 8
Ingredients:
12 ounces whole-wheat pasta (1 bag or box)
1 large or yellow onion, diced
1 Tbsp olive oil
1 cup lite silken tofu
1 cup canned pumpkin
1/2 cup nutritional yeast
1 tsp salt
2 ground, dried sage leaves
Ground black pepper to taste
Directions:
Cook pasta according to package directions. While pasta is cooking, saute diced onion in olive oil until browned, about 5 to 7 minutes. Meanwhile, combine all remaining ingredients together in a food processor and blend until smooth.
When pasta is finished cooking, drain, rinse and return to pot. Add sauteed onions. Add the sauce into the pasta until the desired pasta/sauce ratio is reached. Top with freshly ground black pepper to taste. Reserve any leftover sauce for another use.
Janel Ovrut, MS RD LDN, loves experimenting with vegetarian and vegan cooking. Read her food blog, Eat Well with Janel, and follow her on Twitter @DietitianJanel. Catch up on her previous posts here.
More posts from Janel Ovrut Funk.
Similar Posts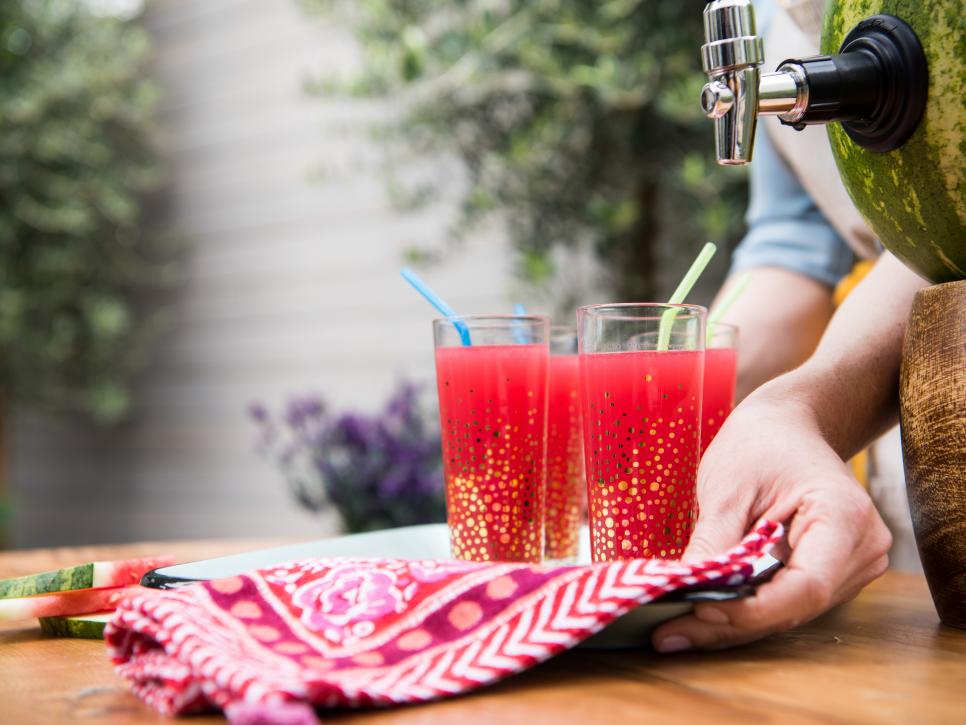 Tips and ideas for enjoying watermelon....