It's so important to have  foods all your guests can enjoy at Thanksgiving! Whether you follow a vegan diet, are hosting vegan guests or just want to change your routine this year, add these vegan takes on Thanksgiving classics to your feast.
"The key to a vegan diet is 'crowding out' other foods with new, fresh, healthier, guilt-free foods" rather than sacrifice, says Erik Marcus, cookbook author and founder of Vegan.com.  With that in mind, try one or two of these dishes in place of the traditional version, or make your feast 100 percent vegan.
The Main Event
Erik and I agree — turkey is by far the most daunting part of a Thanksgiving meal. Trade it in for 1,000 Vegan Recipes author Robin Robertson's contemporary vegan take on Beef Wellington: roast seitan and mushrooms wrapped in puff pastry, then baked.
RECIPE: Seitan en Croute (pictured above)
Classic Side: Mashed Potatoes and Gravy
"Virtually everything you find at your table for Thanksgiving can easily be made vegan," says Marcus. Mashed potatoes are easy to vegan-ize: This recipe uses naturally buttery Yukon gold potatoes, and replaces the typical butter and cream with vegan margarine and soy milk.  Top mashed potatoes with a rich Madeira wine sauce.
RECIPE: Vegan Garlic Smashers with Maderia Sauce
The Best Vegan Green Bean Casserole
It wouldn't be Thanksgiving without green bean casserole! This vegan version uses mushrooms, vegetable broth, soy creamer and flour to make a rich, plant-based sauce. Then it's topped off with bread crumbs and classic fried onions for a crispy crust.
RECIPE: Vegan Green Bean Casserole
Dessert: Vegan Pumpkin Pie
What could be better than pumpkin pie? A socially-conscious pumpkin pie — that's what! This  recipe features a ginger snap crust and cashew cream filling along with classic pumpkin and spices.
RECIPE: Vegan Pumpkin Pie With Gingersnap Crust
Get more vegan Thanksgiving ideas at Vegan.com.
TELL US: What are you making this Thanksgiving?
You Might Also Like:
More posts from Danielle Elliott.
Similar Posts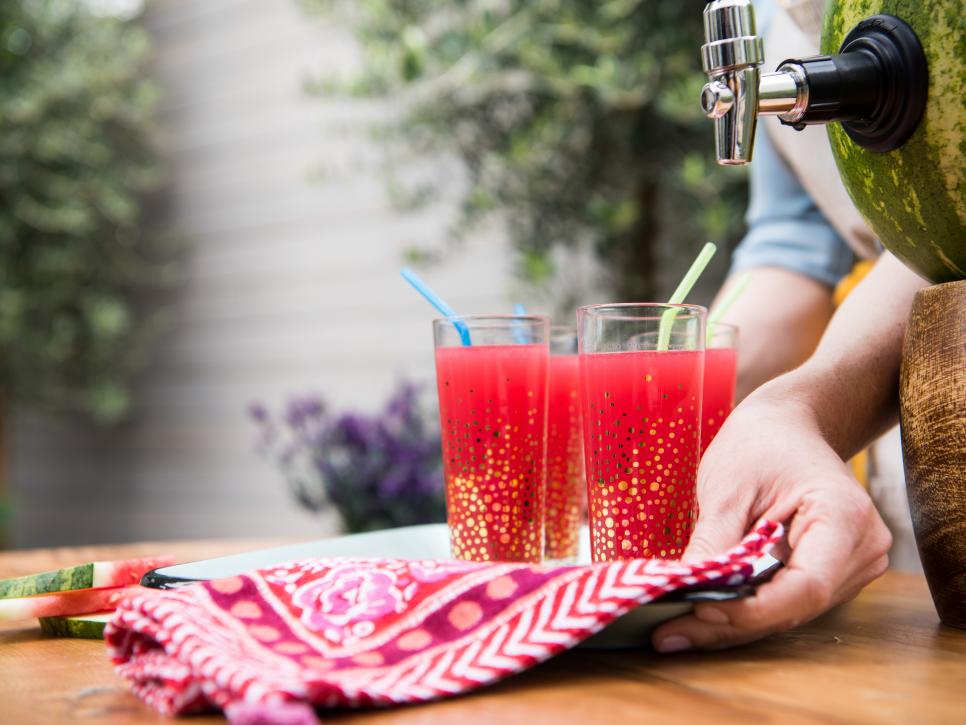 Tips and ideas for enjoying watermelon....