Dana and I recently attended the Food & Nutrition Conference and Expo in Boston, where we were introduced to many products just hitting market shelves. Here are the top 5 we recommend.
#1: Lay's Lightly Salted Potato Chips
Many food companies are reducing salt, including Lay's. Both their potato and corn chips are now available in  "lightly salted" versions that contain 50 percent less sodium than the classic versions.
#2: Stonyfield B-Well Lowfat Yogurt: Berry Harvest
This new and delicious flavor contains live probiotics, a variety of berries and 10 percent of the daily recommendation of vitamins D and B6. Each 4-ounce container contains 80 calories, 1 gram of fat and 4 grams of protein, making it a great snack choice.
#3: Late July Vanilla Bean Sandwich Cookies
These cookies are made with green tea and dark chocolate, which means they contain some antioxidants (how much is tough to know). A pack of 4 contains 230 calories (not bad for cookies) and 160 milligrams of sodium (about 7 percent of the recommended daily amount). These cookies are delicious, but with 11 grams of fat (5 of those from saturated fat), they're a better choice for a once-in-a-while snack.
#4: Kinnikinnick Gluten-Free Bread Crumbs and Pizza Crust
Some friends who have celiac disease gush over this company, so when I passed their booth at the expo, I had to see what all the fuss is about. All the company's products are produced in a gluten-free, wheat-free, dairy-free, peanut-free and nut-free facility. The panko-style bread crumbs and pizza crust are two of the more popular items they sell. If you have a food allergy, this may be the company for you.
#5: Mrs. Dash Salt-Free Seasonings
Although not super new to the market, the top salt-free blends include garlic & herb, fiesta lime and the original blend. For those who are watching their salt, these salt-free blends are a quick and easy way to flavor up meats, fish, pork and veggies.
TELL US: Have you tried any of these products?
Toby Amidor, MS, RD, CDN, is a registered dietitian and consultant who specializes in food safety and culinary nutrition. See Toby's full bio »
More posts from Toby Amidor.
Similar Posts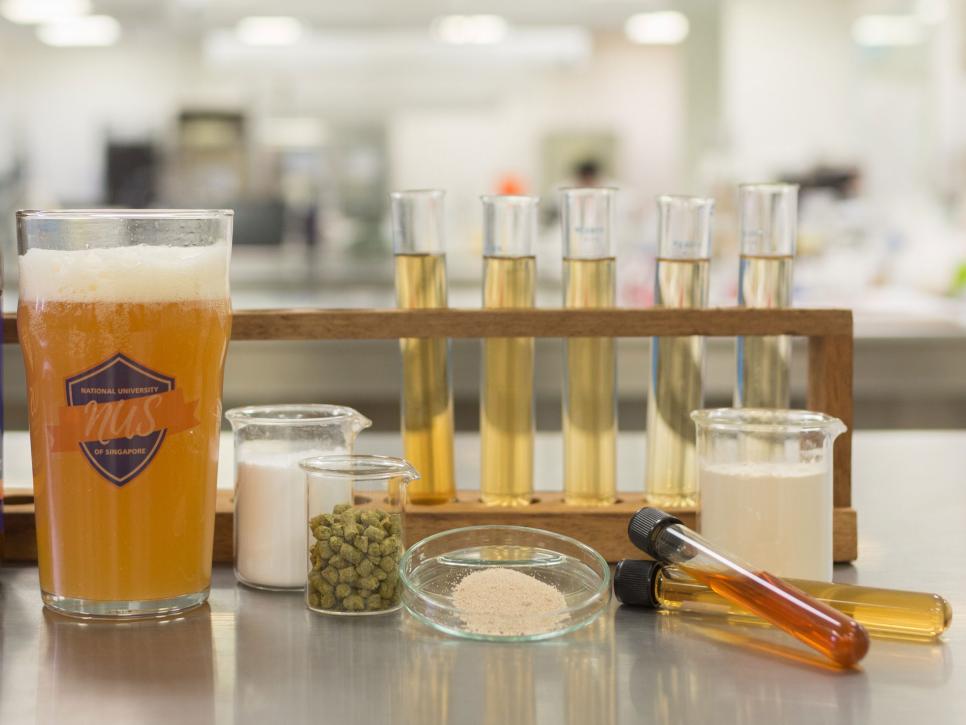 A research team at the National University of Singapore has created a probiotic sour beer....