Dana's Vegan Pear Tart
I don't follow a vegan diet, but find myself experimenting with all kinds of vegan recipes, just because they're delicious. Instead of the classic apple desserts this Thanksgiving, try another seasonal treat in this simple and rustic tart.
Pear Tart
Serves: 6
1/2 recipe Canola Oil Pie Dough (get the recipe)
2 teaspoons cinnamon, plus more for garnish
2 tablespoons granulated sugar
1 tablespoon all-purpose flour
Pinch kosher salt
1/8 teaspoon pure almond extract
2 large pears, thinly sliced
Preheat oven to 400-degrees F. Roll out canola oil dough into a rectangle (it doesn't have to be perfect) and transfer to a baking sheet lined with parchment paper.
In a small bowl, combine cinnamon and sugar, set aside. In a medium bowl, combine 1 tablespoon of the cinnamon-sugar mixture, along with flour and salt – stir to combine. Add pears and almond extract, if using and toss well to coat the pears. Arrange pears in a single layer on the dough, leaving a 1/2 –inch border. Gently fold in the dough on each side of the tart, slightly covering the edges of the pears. Sprinkle with remaining cinnamon-sugar and bake for 40 minutes or until golden. Serve warm or at room temperature. Top each serving with an additional sprinkle of cinnamon, if desired.
Nutrition Information Per Serving:
Calories: 214
Total Fat:  9 grams
Saturated Fat:  0.5 grams
Total Carbohydrate: 30 grams
Protein: 4 grams
Sodium: 126 milligrams
Cholesterol: 0 milligrams
Fiber:  3 grams
Dana Angelo White, MS, RD, ATC, is a registered dietitian, certified athletic trainer and owner of Dana White Nutrition, Inc., which specializes in culinary and sports nutrition. See Dana's full bio »
You Might Also Like:
More posts from Dana Angelo White.
Similar Posts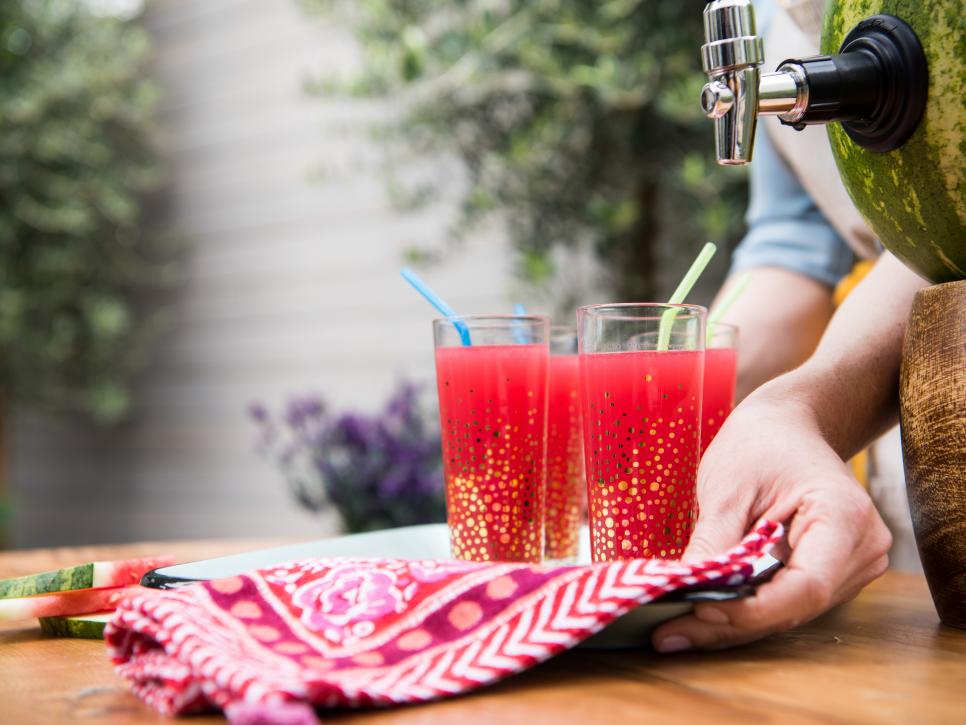 Tips and ideas for enjoying watermelon....