Instead of buying instant potatoes, make your own lighter mashers.
Shopping for the right Thanksgiving ingredients can make all the difference.  Simple changes can cut down on calories, sugar, fat and preservatives without compromising flavor. As you hit the market to pick up your Thanksgiving fare, think about making these swaps.
Instead of: Canned or jarred gravy
Choose: Alton Brown's Best Ever Gravy
The Payoff: If you're cooking up a turkey, just use the drippings to make this fantastic gravy as the name implies. You'll save on all kinds of processed stuff, plus it just tastes better.
Instead of: Canned pumpkin pie filling
Choose: Canned 100% Pure Pumpkin
The Payoff: Instead of loads of sugar and preservatives go for 100% pure pumpkin where the only ingredient is pumpkin!  It also cuts down on more than half the calories per serving, coming mostly from added sugars.
Instead of: Canned cranberry sauce
Choose: Make your own
The Payoff: You'll find high fructose corn syrup in most canned varieties. Instead choose to make your own which only takes 10 to 15 minutes to cook up.
Instead of: Whipped topping
Choose: Whipped cream in aerosol cans
The Payoff: 10 calories and 1 gram saturated fat less per serving. Although this may not seem significant, calories really add up when most people use more than 2 tablespoons (which is the standard whipped cream serving size).
Instead of: Packaged mashed potatoes
Choose: Make your own
The Payoff: C'mon, this is one easy dish to whip up in no time. Get some helpers in the kitchen to peel those potatoes or add some fiber to your mash and leave them on. You'll cut out on the laundry list of preservatives and it'll probably taste MUCH better than the boxed kind.
Wanna know how many calories in traditional Thanksgiving fare? Check out these numbers and see how you can skim them down.
TELL US: What classic Thanksgiving ingredients are you swapping out this year?
Toby Amidor, MS, RD, CDN, is a registered dietitian and consultant who specializes in food safety and culinary nutrition. See Toby's full bio »
You Might Also Like:
More posts from Toby Amidor.
Similar Posts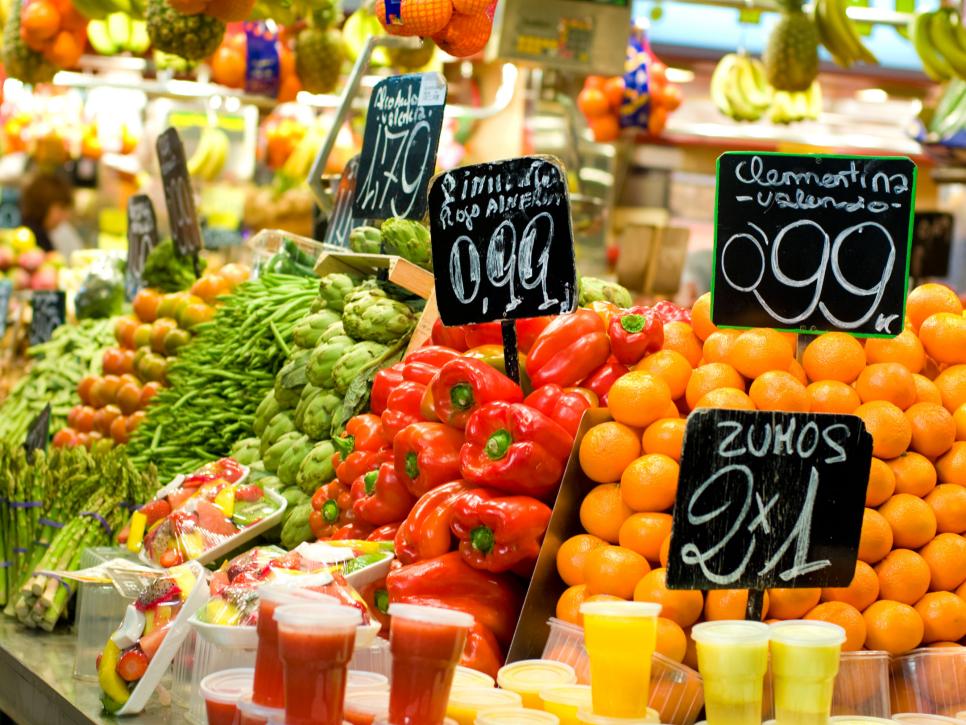 Stave off vacation weight gain with these easy, nutritionist-approved tips. ...