This classic comfort food is the perfect end to a cold day. Its versatility can make it suitable to most taste preferences and although many think it's unhealthy, chili is really full of nutritious ingredients. But those aren't the only reasons we love chili.
The Base
There are no boundaries to what you can use: beef, chicken, turkey or pork or veggies. Leftover meats (especially chicken and turkey) make a mean chili, plus, using them cuts cooking time and saves you money. Just be sure to monitor those portions — aim for around 2 or 3 ounces of meat per person.
Not a meat-lover? Cook up a bean chili using your favorite varieties like black, cannellini, red kidney or pinto. In my house we use a combo of beans and potatoes (russet or sweet) to buff up our chili. Again, portions are important: aim for around 3/4 cup beans per person.
The Add-Ins
Anything goes when you're talking chili. Gather your leftover veggies (another money saver) and toss in. Carrots, tomatoes, celery, mushrooms, onions, peppers are some common add-ins. Less common but equally tasty root veggies can also be tossed  —  try parsnips, daikon radish or celery root. The more veggies (and color) you toss, the more vitamins and minerals (and flavor) you'll get.
The Toppers
Ingredients like cheese and sour cream can destroy a perfectly healthy chili. It's all about portions, portions, portions! A small amount of sharp cheese goes a long way to add flavor without too much fat. Nonfat Greek yogurt is a good substitute for full fat sour cream or you can go for 2 tablespoons of a reduced fat version.
Looking for more ways to lighten up your chili? Check out our previous tips.
Recipes to try:
Toby Amidor, MS, RD, CDN, is a registered dietitian and consultant who specializes in food safety and culinary nutrition. See Toby's full bio »
You Might Also Like:
More posts from Toby Amidor.
Similar Posts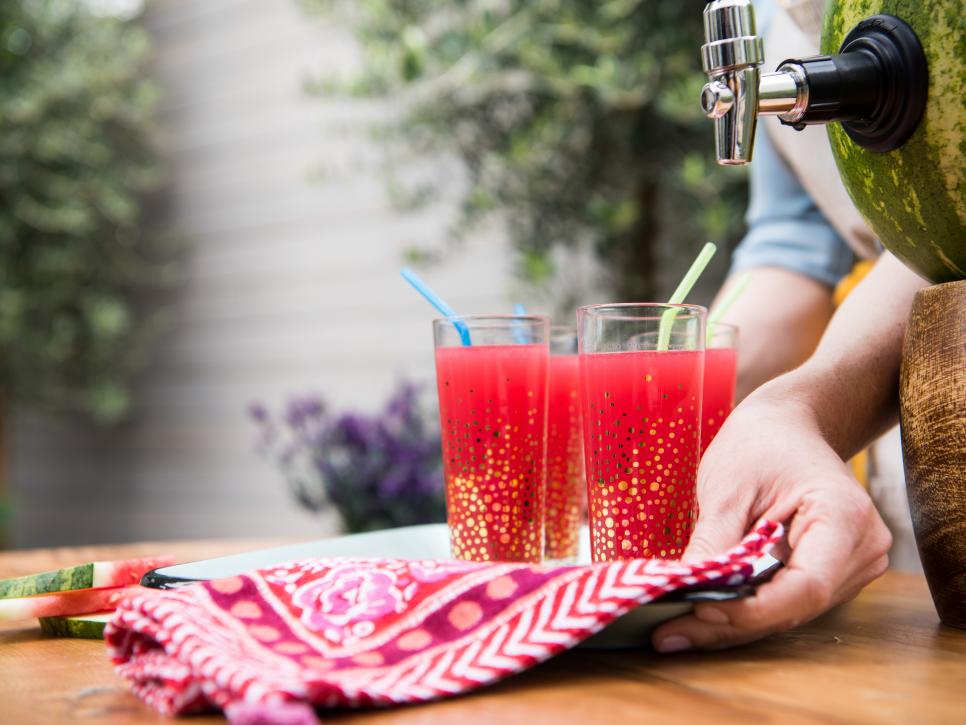 Tips and ideas for enjoying watermelon....