Root Veggies at the Market
We're teaming up with other food and garden bloggers to host Fall Fest 2010, a season-long garden party. Each week we'll feature favorite garden-to-table recipes and tips to help you enjoy the bounty, whether you're harvesting your own goodies or buying them fresh from the market. To join in, check out awaytogarden.com.
Fall is in full bloom, and with it the full array of dirt-dwelling root vegetables. Sure, (almost) all veggies need dirt to live, but these guys spend their lives buried in the stuff, soaking up flavor and nutrients. We visited the local farmers' markets to see what fresh-from-the-dirt root veggies were making an appearance.
Market-Fresh Radishes
Radishes: Nothing beats the peppery crunch of a fresh radish. Add them to salads, slaws and salsas or make homemade vegetable cream cheese.
Fresh Parsnips
Parsnips: Steamed, roasted or mashed, this underused root vegetable makes a delicious addition to your dinner table. They're fresh, creamy and bursting with nutrients.
Fresh Golden Beets
Beets: Available from the spring through the fall, beets (and their greens) are some of the most nutrient-packed foods you can find. Make a batch of savory roasted beet risotto.
Fresh Celery Root
Celery Root: Never had celery root? It might look daunting, but you'll love its clean, slightly spicy flavor.
See all our farmers' market finds »
TELL US: What market-fresh root veggies are you cooking up? Share your recipes in the comments, or join the conversation on Twitter at #fallfest.
More Root Veggies with Friends and Family:
More posts from Liz Gray.
Similar Posts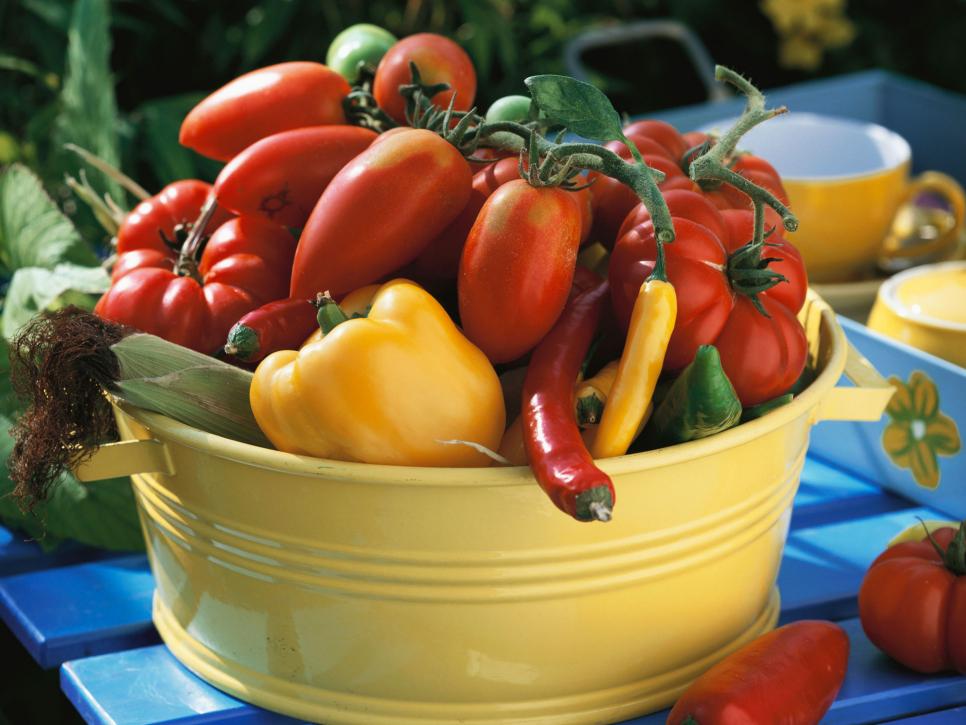 Check out these fresh ways to use an abundance of summer produce....