A one-stop meal, casseroles make an easy weeknight dinner (and next day lunch). But many recipes call for cups (yes, cups!) of mayo, cans of creamy soup or lots of heavy cream — if you eat  these on a regular basis, you may as well have "911" on redial for the after-dinner coronary. Here are our top 5 lighter casseroles that'll keep your waist slim and your heart in tip-top shape.
Sweet Potato
The perfect combination of sweet potatoes and pecans, this recipe screams fall. Sweet potatoes are chock-full of the antioxidants beta-carotene, vitamin C and lycopene, while pecans are packed with iron and thiamin.
RECIPE: Sweet Potato-Pecan Casserole
Green Bean
Traditional green bean casserole can rack up to 550 calories and 35 grams of fat per serving. But cheer up — slimming down this favorite dish isn't as tough as you might think.
RECIPE: Green Bean Casserole – Slimmed
Tuna
This childhood favorite uses a combo of chicken stock and a bit of heavy cream to cut out some fat and calories. Use fresh tuna steaks instead of canned to help cut down on the salt and create a fresh, updated flavor profile.
RECIPE: Retro-Metro Tuna Casserole
Egg and Cheese
This comforting Sunday brunch casserole substitutes reduced fat (2%) milk instead of heavy cream. With all kinds of yummy goodies like ham, cheddar cheese and a touch of Dijon mustard, you'll hardly miss the full-fat version.
RECIPE: Cheddar, Ham and Egg Casserole

Tomato-Veggie
Giada's highly-rated casserole is brimming with delicious veggies like carrots, bell peppers, tomatoes, potatoes, zucchini and yams. Needless to say, all those veggies up the vitamins and minerals too. And don't worry, you don't have to sacrifice the crunchy topping — use a little bit of cheese mixed with Italian-style breadcrumbs and bake until crispy.
RECIPE: Tomato-Vegetable Casserole
TELL US: How do you lighten up favorite casseroles?
Toby Amidor, MS, RD, CDN, is a registered dietitian and consultant who specializes in food safety and culinary nutrition. See Toby's full bio »
You Might Also Like:
More posts from Toby Amidor.
Similar Posts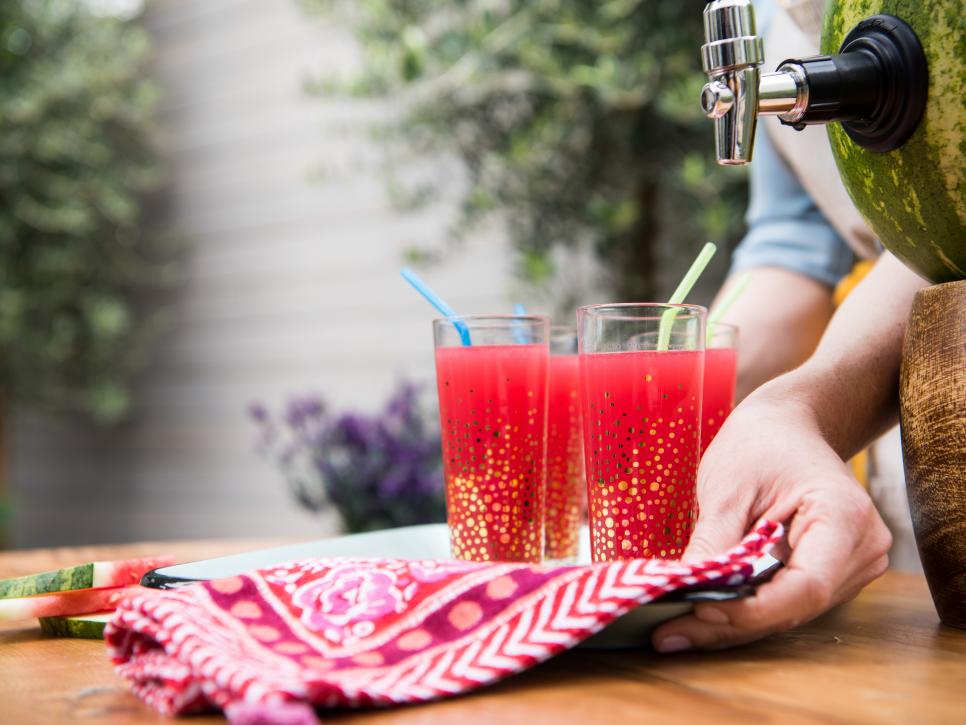 Tips and ideas for enjoying watermelon....