We're teaming up with other food and garden bloggers to host Fall Fest 2010, a season-long garden party. Each week we'll feature favorite garden-to-table recipes and tips to help you enjoy the bounty, whether you're harvesting your own goodies or buying them fresh from the market. To join in, check out awaytogarden.com.
Poached pears are the perfect fall dessert: They showcase the flavor (and shape) of whatever kind of pear you choose, and they fill the house with an intoxicating aroma as they steep. I'm making vanilla- and grapefruit-flavored poached pears this week, but don't stop there — here's how to poach pears, plus five ways to flavor them.

How To Poach Pears
Poaching is a simple, healthy technique. The first step: Peeling the pears. Leave the stem intact, since you'll be serving the pears halved or whole.
Peeling Pears
Remove bottom stem end with a small melon baller, and continue to scoop up into the pear to remove the core.
Coring Pears
Place the pears right in the poaching liquid after peeling to prevent discoloring.  To keep the pears submerged in the poaching liquid, cut a circle of parchment paper the size of the pan and lay on the surface of the liquid.
Poaching Pears in White Wine
Reduce heat to low and simmer until tender enough to pierce with a knife.
Poached Pears 5 Ways
Use the basic poaching technique for all these sweet variations:
TELL US: How are you using pears this fall?  Tell us in the comments, or join the conversation on Twitter at #fallfood.
More posts from Liz Gray.
Similar Posts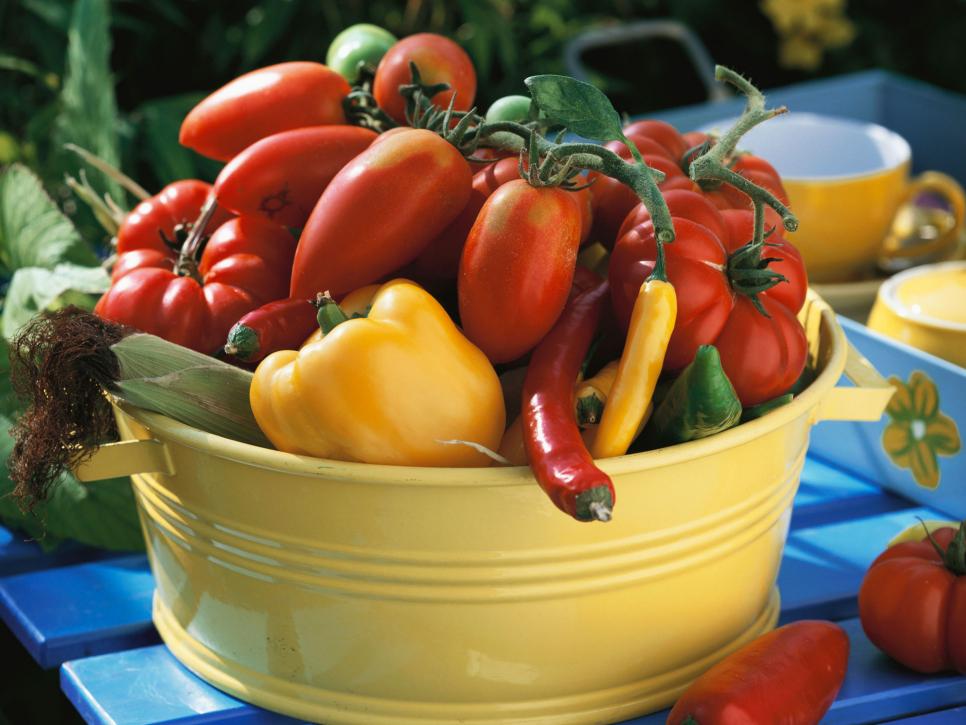 Check out these fresh ways to use an abundance of summer produce....