We're teaming up with other food and garden bloggers to host Fall Fest 2010, a season-long garden party. Each week we'll feature favorite garden-to-table recipes and tips to help you enjoy the bounty, whether you're harvesting your own goodies or buying them fresh from the market. To join in, check out awaytogarden.com.
This weekend we took the kids to a pumpkin patch and they absolutely loved it! Now we have lots of pumpkins, and need to put them to good use. Here are 5 recipes I can't wait to use with fresh (or canned) pumpkin.
Flan
Make a mouth-watering pumpkin-flavored flan this fall. This recipe calls for solid packed canned pumpkin, which shouldn't be confused with pumpkin pie filling packed with sugar.
RECIPE: Pumpkin Flan
Bread
In the mood for bread or muffins? You can make either with this recipe using fresh-grated pumpkin and pumpkin seeds. Make a double batch and freeze for later.
RECIPE: Pumpkin Bread
Soup
Need an extra boost of antioxidants? Whip up this soup with pumpkins, acorn squash, carrots and orange — all excellent sources of antioxidants vitamins A and C.
RECIPE: Orange Pumpkin Soup
Pasta
Add a touch of sweetness using pumpkin puree in this delicious pasta dish. Even with a touch of heavy cream, the recipe weighs in at around 400 calories per serving.
RECIPE: Penne-Wise Pumpkin Pasta
Salsa
Use pumpkin seeds to whip up this crowd-pleasing and figure-friendly salsa. Extracting them isn't tough as you can see from this Alton Brown video.
RECIPE: Pumpkin Seed Salsa
TELL US: How are you using pumpkin this fall?  Tell us in the comments, or join the conversation on Twitter at #fallfood.
Toby Amidor, MS, RD, CDN, is a registered dietitian and consultant who specializes in food safety and culinary nutrition. See Toby's full bio »
More Pumpkin Recipes From Friends and Family
More posts from Toby Amidor.
Similar Posts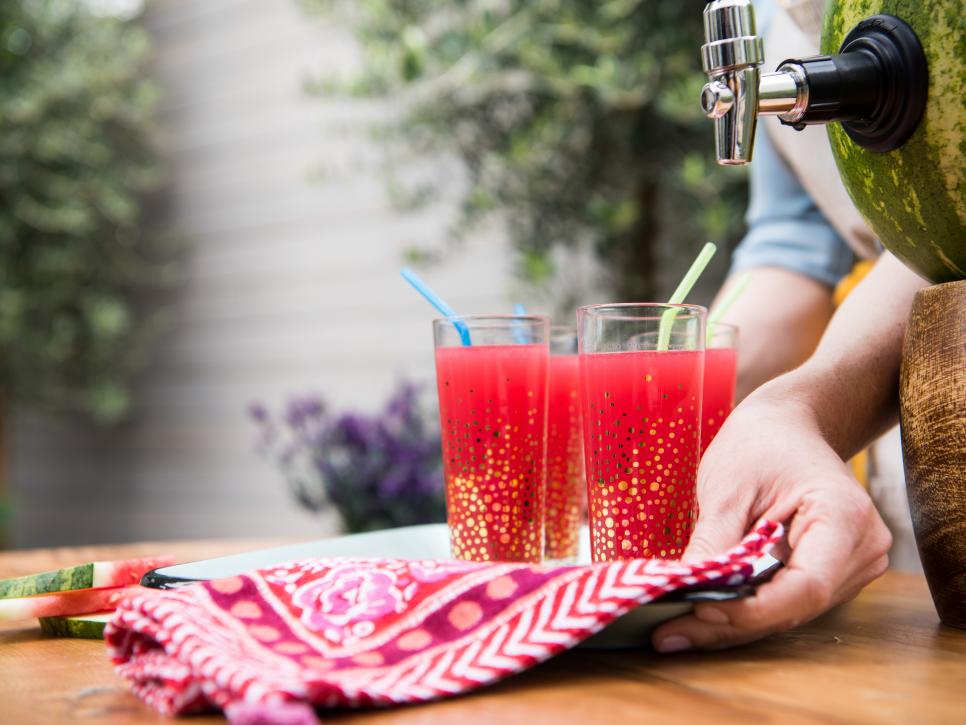 Tips and ideas for enjoying watermelon....