Also called "eggs-in-a-hole", "birds nest," "eggs-in-a-blanket" or "toad-in-a-hole", I served this fun breakfast fave  to my kids on their first day of school. With less than 5 ingredients, it's an easy and stress-free dish to cook up on a school day.

Eggs-In-A-Basket
Yield: 4 portions (1 slice each)
Ingredients:
4 slices 100-percent whole-wheat bread
4 large eggs
4 teaspoons unsalted butter
4 slices low fat Swiss cheese
Salt and pepper, to taste
Whole-Wheat Bread
Look for 100 percent whole-wheat bread with "whole wheat flour" listed as the first ingredient and at least 3 grams of fiber per slice. Check out how various brands stacked up in our taste test.
Eggs
Regarded as the perfect protein, eggs are a quick and easy breakfast option. Packed with nutrients like selenium, vitamin B-12, riboflavin and lutein, it's an egg-cellent way to start your day.
Butter
Who says butter can't be part of a healthy diet? It's all about portions — about a teaspoon on each slice of bread. Choose the unsalted, whipped varieties to cut down on calories and salt.
Swiss Cheese
Balance out the meal with some extra calcium with a slice of lowfat Swiss or another cheese you like. Look for varieties with less than 5 grams of total fat per slice to help keep the artery-clogging fat under control.
Directions:
Create out a hole in the center of each slice of bread – the rim of a wine glass works well. Save the extra bread for mini PB&J after-school snack or check out some of our ideas for using day-old bread. Spread 1/2 teaspoon of butter on each side of each slice of bread. Place buttered bread on a nonstick griddle or skillet sprayed with cooking spray. Let bread toast for 1 to 2 minutes over medium heat. Crack egg into each hole and let cook for 3 to 4 minutes or until egg is set. Flip bread over carefully and let cook an additional 3 to 4 minutes. Sprinkle with salt and pepper to taste. Place a slice of cheese over each slice of bread and cook an additional 1 to 2 minutes or until cheese is melted.
Nutrition Info Per Serving (1 piece):
Calories: 251
Total Fat: 10 grams
Saturated Fat: 4.6  grams
Total Carbohydrate: 21.6 grams
Protein: 17.4 grams
Sodium: 620 milligrams
Cholesterol: 228 milligrams
Fiber: 3 gram
TELL US: What's your favorite weekday breakfast?
Toby Amidor, MS, RD, CDN, is a registered dietitian and consultant who specializes in food safety and culinary nutrition. See Toby's full bio »
More posts from Toby Amidor.
Similar Posts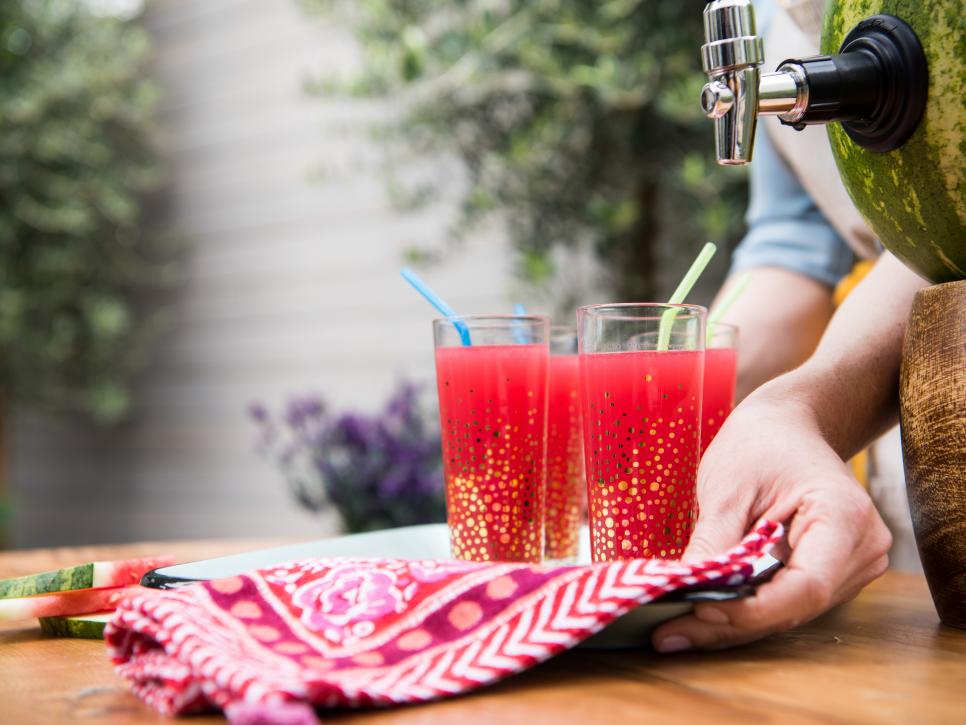 Tips and ideas for enjoying watermelon....