Measure peanut butter before you start snacking to keep calories at bay. Photo courtesy Food Network Magazine.
Snacking on healthy foods can help you maintain a healthy weight and keep energy levels high throughout the day. The only downside — you can overdo healthy foods, too! We're taking a look at 5 healthy options and shaving off 100 calories from each.
Snack Option 1: Apples with peanut butter
Pitfall: Peanut butter overload
Smarter Snacking: Slim down the portions of peanut butter — at 110 calories per tablespoon, the healthy fats can get out of control before you can say creamy or crunchy. Munch on apple slices with one tablespoon of PB instead of two. The apple is high in fill-you-up fiber to help keep you satisfied.
Snack Option 2: Chips and salsa
Pitfall: High-calorie chips
Smarter Snacking: Swap fried chips for baked pita chips or homemade baked wedges of flour tortillas. Make the switch with 10 chips and  voila, 100 calories saved!
Snack Option 3: Nuts
Pitfall: Mindless munching
Smarter Snacking: It's too easy to endlessly pop handfuls of crunchy nuts. At 7 calories each, you can down hundreds of extra calories in no time. Replace 1/3 cup of nuts with an equal-sized portion of trail mix. With a combo of nuts, dried fruit, and other goodies you'll still save 140 calories!
Snack Options 4: Fruit smoothies
Pitfall: Outrageous portions
Smarter Snacking: Sip on downsized portions of smoothies made from fruit, ice and small amount of milk or yogurt. Check the nutrition menus at your favorite smoothie shop and you'll see how losing the sugary add-ins and opting for a smaller size can save you at least 100 calories!
Snack Options 5: Bottled beverages
Pitfall: Unnecessary liquid calories
Smarter Snacking: Like to drink while snacking? Sip on flat or sparkling water with that mid-day nibble. Sugary sodas, teas and other sugar-sweetened beverages average around 100 calories per serving.
Dana Angelo White, MS, RD, ATC, is a registered dietitian, certified athletic trainer and owner of Dana White Nutrition, Inc., which specializes in culinary and sports nutrition. See Dana's full bio »

You Might Also Like:
More posts from Dana Angelo White.
Similar Posts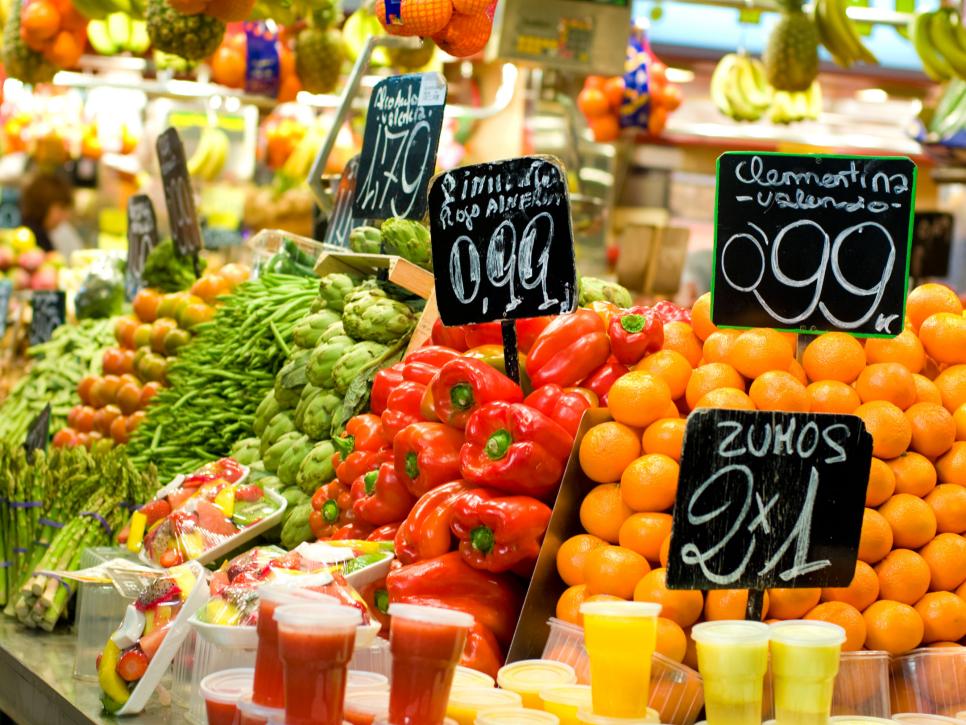 Stave off vacation weight gain with these easy, nutritionist-approved tips. ...