Baked Fish and Chips - Photo by Andrew Mccaul, Food Network Magazine
Drown fish in oil and serve it with a side of greasy fries and you've got yourself a quadruple bypass waiting to happen. Okay, maybe that's a bit dramatic, but you get my drift.  The funny thing is, potatoes and fish are naturally healthy foods. Here's how to make this English staple tasty and delicious.
Nutrition Facts
Classic fish and chips weigh in at a whopping 800 calories and 26 grams of fat — that's 40 percent of your daily fat recommendations gobbled down in one sitting! If you add mayo-drenched tartar sauce and ketchup, the calories climb even higher.
The Fish
Three ounces of firm white fish like pollock, flounder, sole or cod contains around 80 calories, 1 gram of fat and is packed with energy-boosting B-vitamins like B-12 and niacin. It also contains 40 percent of your daily recommendations for selenium, a mineral shown to help protect against some forms of cancer.
Baking is definitely a healthier cooking method, but getting the breading to be crunchy can get tricky. One method to ensure crispiness is to combine a touch of butter and bread crumbs in a saucepan over low heat. Dip the fish in egg whites or egg substitutes (to cut some cholesterol and fat), then coat evenly with bread crumbs. Making your own breadcrumbs is easy—just toss day old bread into the food processor and pulse until bread crumbs form. Other options for crunchy breading are panko or cornflakes.
I'm all about moderation, so even fried foods are okay once in awhile . If you must have it fried, choose either the fish or the chips, not both.
The Chips
There are so many ways to cook up faux fries, but one of my favorites is baked. Thinly slice potatoes (I like new potatoes), drizzle with olive oil, salt and pepper and bake at 450 degrees Fahrenheit for 30 to 40 minutes. Don't forget to keep on the skin for some added fiber. For an extra punch of vitamin A, bake up some sweet potatoes fries instead.  Check out our previous post for some more tips on cutting the fat in frying.
Need some extra flavor? Sprinkle your fake "fries" with Parmesan cheese or spice them up with a pinch of cayenne of chili powder. Oh, the possibilities!
The Sauces
Sauces add flavor, but the calories from full-fat tartar sauce and ketchup can add up fast. Keep portions of dipping sauces to about 2 tablespoons. If you're looking to cut on preservatives, try making your own.
Fish and chips recipes to try:
Toby Amidor, MS, RD, CDN, is a registered dietitian and consultant who specializes in food safety and culinary nutrition. See Toby's full bio »
You Might Also Like:
More posts from Toby Amidor.
Similar Posts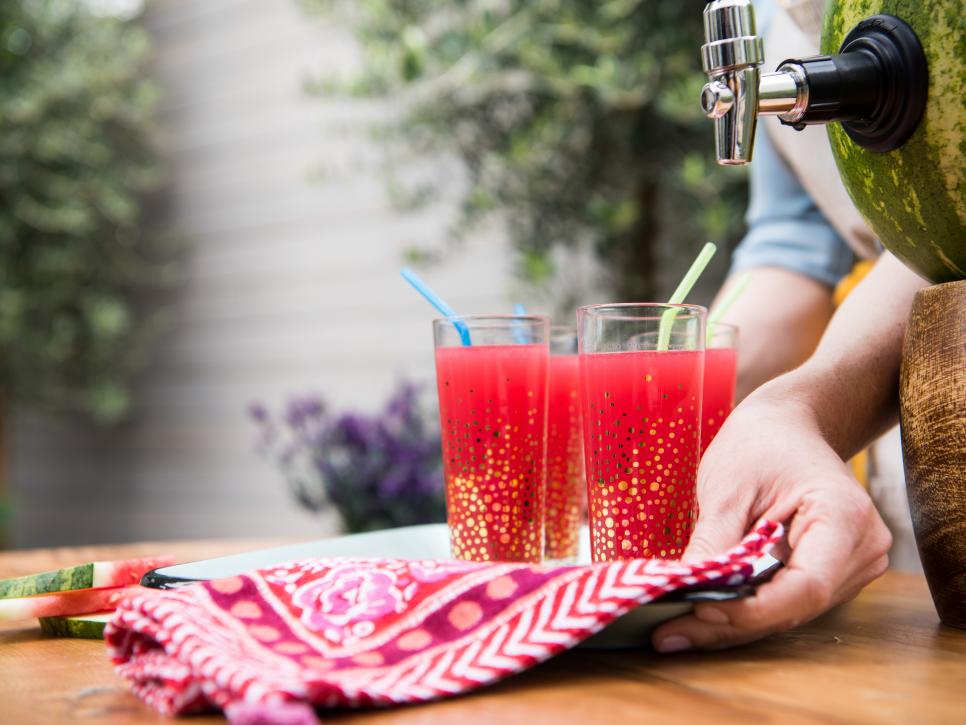 Tips and ideas for enjoying watermelon....