Melissa D'Arabian's Applesauce Granita With Maple Yogurt
Busy schedules don't mean you have to  rely on pricey (and usually higher-calorie) take-out dinners. In fact, hectic days are an even better reason to stay energized with balanced, healthy and delicious meals. Eating smart doesn't have to break the bank – here are 4 dinner ideas to prove it.
Chicken in Four Steps
This quick, flexible chicken dish from Melissa D'Arabian please everyone.  Use just one pan to make the chicken, a lemony sauce and a spinach side dish.  Serve it up with nutrient-packed (and budget-friendly) baked sweet potatoes. Shop for deals on larger packages of chicken breasts and stock up in the freezer they're on sale.
Recipe: Rustic Lemon-Onion Chicken
Beef Stew
A classic money-saver, all you need to make this hearty soup are inexpensive pieces of beef and some pantry staples. Make a big batch — it freezes well.
Recipe: Beef Stew
Penny-Pinching Pasta
Pasta is one of the easiest ways to get dinner on the table fast! Nowadays even the whole-grain varieties are wallet-friendly. Roast peppers, onions, mushrooms and bell pepper to concentrate their flavors, then toss with pasta, sausage, tomato and a light wine sauce.
Recipe: Sausage and Roasted Vegetable Penne
Soup and Sandwich
Soup and a sandwich for dunking can make a satisfying vegetarian dinner option. Grilled cheese on whole wheat bread would be lovely with this citrusy carrot soup.
Recipe: Orange-Scented Carrot Soup
Bonus Recipe: Melissa's Dessert
Don't forget the occasional dessert.  Melissa D'Arabian makes the easiest granita ever using just 4 ingredients: applesauce, lemon, yogurt and maple syrup.  See how she does it:
TELL US: What are your money-saving dinner options?
Dana Angelo White, MS, RD, ATC, is a registered dietitian, certified athletic trainer and owner of Dana White Nutrition, Inc., which specializes in culinary and sports nutrition. See Dana's full bio »

You Might Also Like:
More posts from Dana Angelo White.
Similar Posts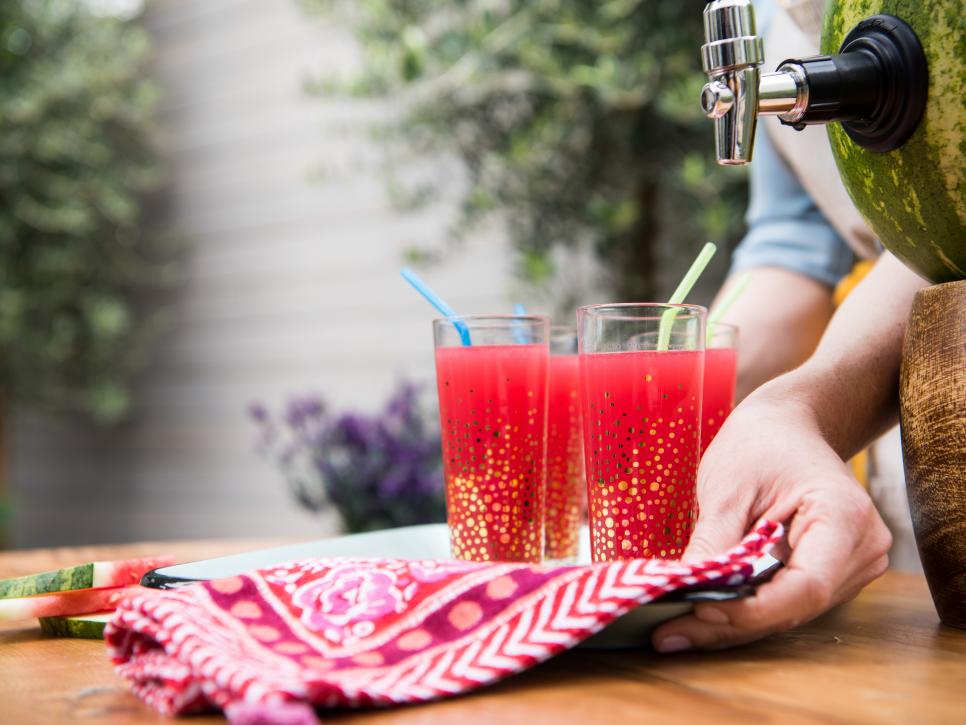 Tips and ideas for enjoying watermelon....