In the same botanical group as cabbage, bok choy and broccoli, cauliflower is the "red-headed step-child" of the cruciferous family. There's more to this under-appreciated veggie than meets the eye.
What, Where & When?
Dubbed "cruciferous" because of its sulfur content, vegetables in this family tend to contain especially high amounts of vitamin C, fiber and antioxidants. Native to Asia Minor in as far back as 600 B.C., heads of this gnarly plant made their way to North American in the 1600s. Nowadays most of the U.S. farms are in California.
You can start spotting cauliflower at some farmers' market as early as June, with peak season running September through November. White is the most typical color, but look for heads in bright shades of yellow and purple too.
Nutrition Facts
One cup of raw cauliflower has only 25 calories, but a pile of nutrients including vitamins C, K, B6 and folate. It also packs in 10 percent of your daily fiber needs. Sulforaphanes, glucosinolates and thiocynates are just a few of the most potent cancer-protecting antioxidants it contains.

What To Do With Cauliflower
Even if you don't think you're a fan, try roasting cauliflower. High heat, a little olive oil, salt and pepper mellow out the flavors, giving it a crisp saltiness that gives French fries a run for their money.
Puree roasted, steamed or boiled cauliflower into a velvety soup, toss raw chunks in salad,  or make it a seasonal staple in a platter of veggies and dip.

Shopping Tip: Choose heads that are firm, compact, and brightly colored. Store stem side up in the refrigerator drawer for 5 to 7 days.
Recipes to Try:
TELL US: How do you eat cauliflower?
Dana Angelo White, MS, RD, ATC, is a registered dietitian, certified athletic trainer and owner of Dana White Nutrition, Inc., which specializes in culinary and sports nutrition. See Dana's full bio »

You Might Also Like:
More posts from Dana Angelo White.
Similar Posts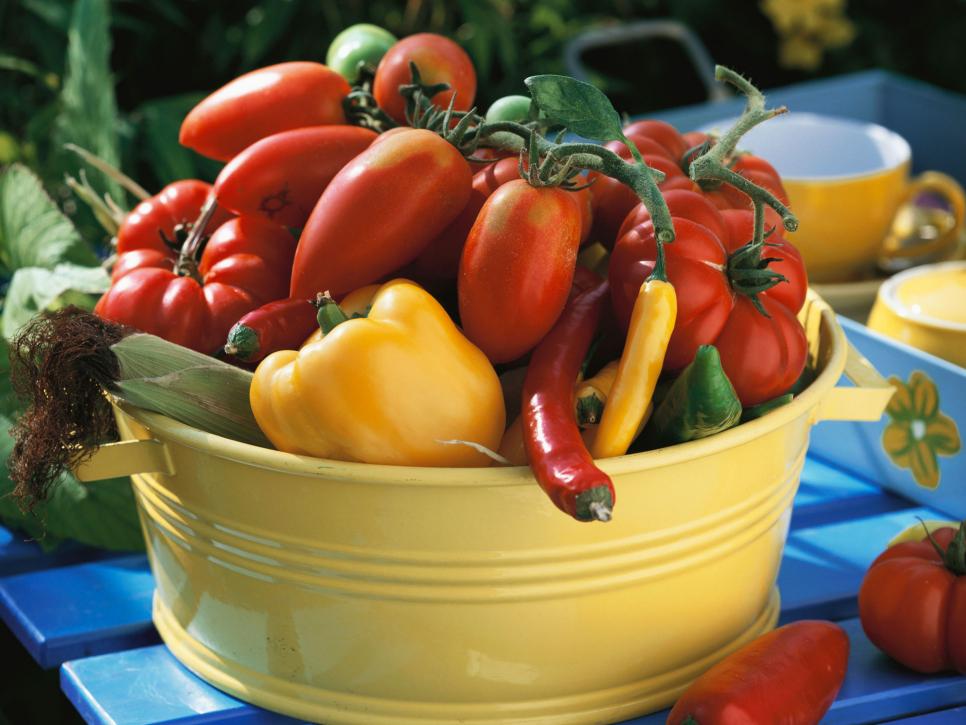 Check out these fresh ways to use an abundance of summer produce....