We're teaming up with other food and garden bloggers to host Fall Fest 2010, a season-long garden party. Each week we'll feature favorite garden-to-table recipes and tips to help you enjoy the bounty, whether you're harvesting your own goodies or buying them fresh from the market. To join in, check out awaytogarden.com.
So, summer's officially ending tomorrow, but so what? There's no reason to be blue. Fall's got plenty to offer: Winter squash, football games, pick-your-own apple orchards and (finally!) cooler temperatures. Just like my box of sweaters, all the greens I loved in the spring are peeping out again, including Popeye's favorite: spinach.  I'm celebrating the return of this all-purpose green with a batch of individually-sized spinach-mushroom quiches.
Quiche is a quintessential brunch treat, but it can be super-decadent and high-calorie.  This lightened-up version is made in muffin tins for easy portion control. It's crustless, but it still has all the flavorful fillings of the decadent original: bacon, fontina cheese, onion, mushroom and, of course, spinach.
Farm-Fresh Spinach, Roots Attached
The spinach adds a concentrated punch of flavor, and you can really taste the difference when you use the fresh-from-the-ground (or the farmers' market) kind. And at only 180 calories for 2 muffin-sized ones, who says you can't have your quiche and eat it, too?
Get the Recipe: Mini Spinach-Mushroom Quiches
TELL US: What are you cooking with spinach?
More Spinach Recipes With Friends and Family:
More posts from Liz Gray.
Similar Posts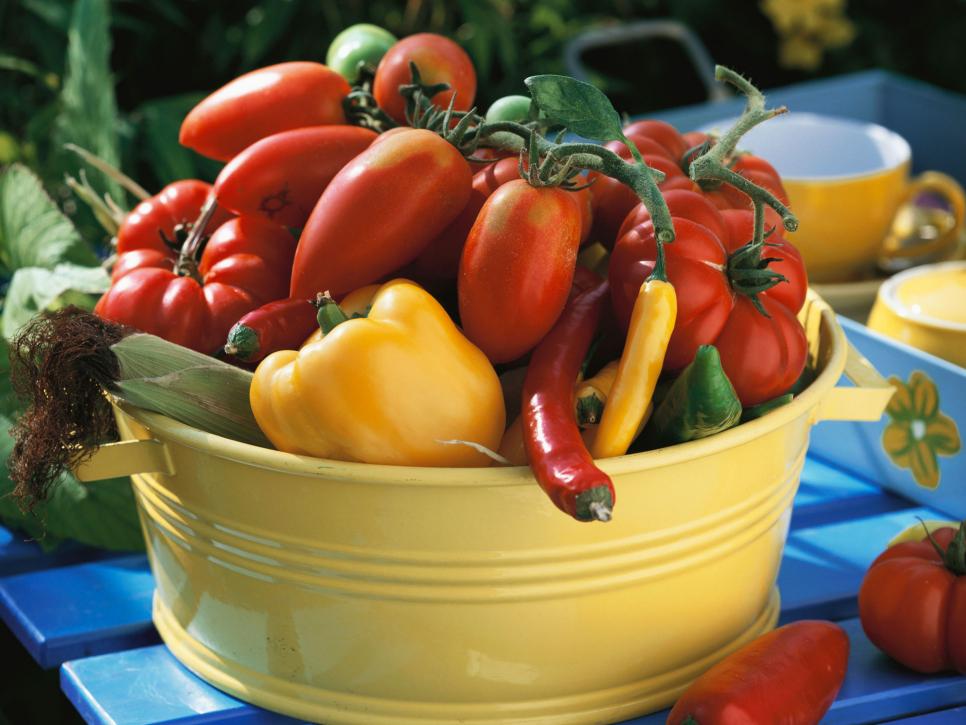 Check out these fresh ways to use an abundance of summer produce....