Bright, tangy and deliciously fresh — nothing tastes quite like a tomatillo. They've become a staple in my home garden and this year the harvest was bountiful!

Growing tomatillos is a lot like growing tomatoes. They like lots of sunshine and need a moderate amount of water. As the plant grows, use tomato cages or twine to tie off large stalks – it will give the plant some extra support. They grow with a papery outer husk that you pull off when you pick them, revealing what looks like a small, green tomato.
Pick up some tomatillos at your local farmers' market and try this salsa (recipe below). This time of year I like to mix in fresh tomatoes, but it's also delightful with diced chunks of avocado or fresh mango.
Roasted Tomatillo Salsa
Makes about 2 cups
1 pound fresh tomatillos, husks removed and sliced in half
1 red bell pepper, roughly chopped
1/2 onion, roughly chopped
1/2  jalapeno pepper
1 clove garlic
2 teaspoons canola oil
Kosher salt and freshly ground black pepper
Juice of 1/2 lime
1/2 cup fresh cilantro
Hot sauce to taste
3/4 cup diced mango or tomato (optional)
Preheat oven to 400-degrees F.  Place tomatillos, red pepper, onion, jalapeno and garlic on a large baking sheet. Drizzle with oil, season with salt and pepper and roast for 15 to 20 minutes or until vegetables are tender.
Transfer roasted mixture to a food processor fitted with a steel blade. Add lime juice, cilantro and hot sauce; pulse until well mixed but still chunky. Pour salsa into a bowl and stir in diced mango or tomato, if desired.
Nutrition Information Per Serving (2 tablespoons)
Calories: 27
Total Fat: 1 gram
Saturated Fat: 0 grams
Total Carbohydrate: 5 grams
Protein: 0.5 gram
Sodium: 61 milligrams
Cholesterol: 0 milligrams
Fiber: 1 gram
TELL US: How do you use tomatillos?
Dana Angelo White, MS, RD, ATC, is a registered dietitian, certified athletic trainer and owner of Dana White Nutrition, Inc., which specializes in culinary and sports nutrition.

More posts from Dana Angelo White.
Similar Posts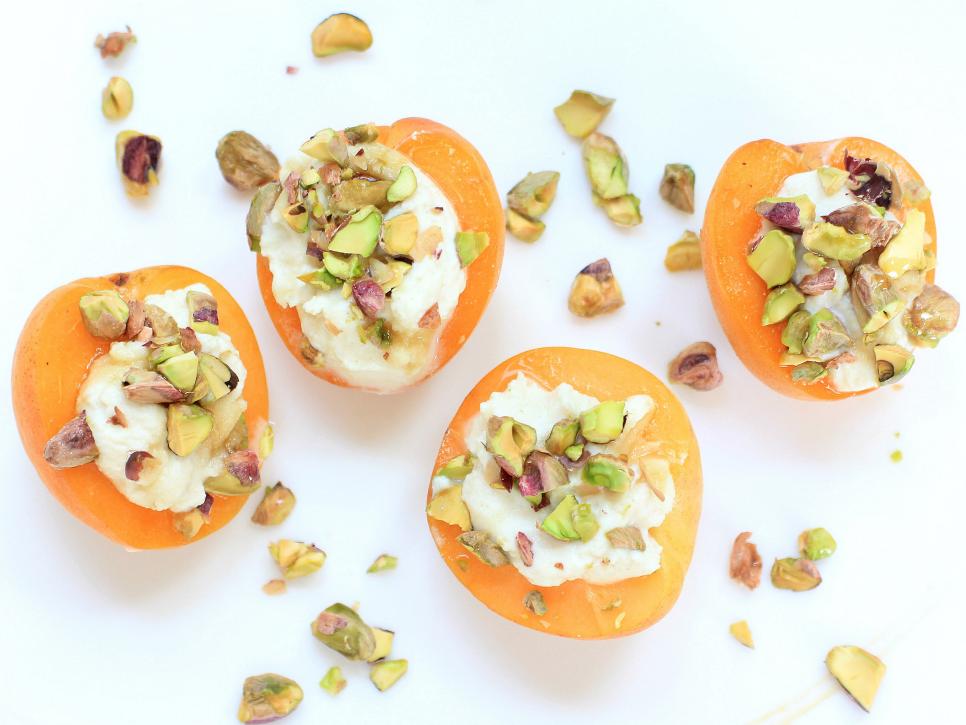 Make the most of these sweet gems while they're in season....