Almond Lover's Trail Mix - Photo Courtesy Food Network Magazine
The sweet and crunchy combo of nuts and dried fruit makes a satisfying snack you can enjoy just about anywhere. But when you buy pre-made kinds, there's usually something in there you don't really like. The solution: Make your own signature blend in three simple steps.
Nutrition Facts
On average, a 1/4-cup serving of trail mix has about 175 calories. While these are good quality calories, they can get out of control fast if you don't mind the portions. Here's the trick: Use a quarter-cup measure as a scoop when serving yourself a handful and portion out into individual bags ahead of time for snacking on the go.
Making Your Own
All you need to do is combine equal parts of nuts, dried fruit, and a little something for extra crunch. To finish, a sprinkle of a few "bonus" ingredients.  Make a big batch and store in an air-tight container for up to 1 month.
Step 1: Nuts
Nuts are a good source of hunger fighting fiber and heart-healthy fats. Choose raw or dry-roasted and unsalted nuts to avoid too much extra fat and sodium. Walnuts will give you some omega-3 fats, while almonds are packed with vitamin E and iron. Other good choices are pecans, pistachios and macadamia nuts.
Step 2: Dried Fruit
Dried fruit contributes natural sweetness as well as more fiber and vitamins to the mix. Dried apricots are high in iron and dried cranberries are packed with vitamin C. Other fun choices are dried blueberries, cherries, dates, mango, pear or pineapple.
Step 3: Extra Crunch
Whole grain cereal, mini pretzels, toasted soybeans ("soy nuts") or air-popped popcorn will give you a dose of crunch to balance out the flavors and give your mix some extra texture. Crunchy foods also help relieve stress making trail mix a wise choice to fend off an afternoon slump.

Bonus Ingredients
Once you have your main ingredients, add in a few teaspoons of any of these flavor-packed extras.
Toasted coconut
Dark chocolate chips
Sesame seeds
Pumpkin Seeds
Granola
Chili powder or Cajun seasoning (just a sprinkle)
Winning Combos
Try these combinations on for size:
Raw almonds, dried apricots and mini-sized shredded wheat cereal
Cashews, dried cranberries, puffed rice and toasted coconut
Walnuts, golden raisins, mini pretzels and dark chocolate chips
Almonds, dried blueberries, oat cereal (such as Cheerios)
TELL US: What's your favorite trail mix combo?
Dana Angelo White, MS, RD, ATC, is a registered dietitian, certified athletic trainer and owner of Dana White Nutrition, Inc., which specializes in culinary and sports nutrition. See Dana's full bio »
More Recipes to Try:
Alton's Trail Mix
Almond Lover's Trail Mix
Pumpkin Seed Dried Cherry Trail Mix
More posts from Dana Angelo White.
Similar Posts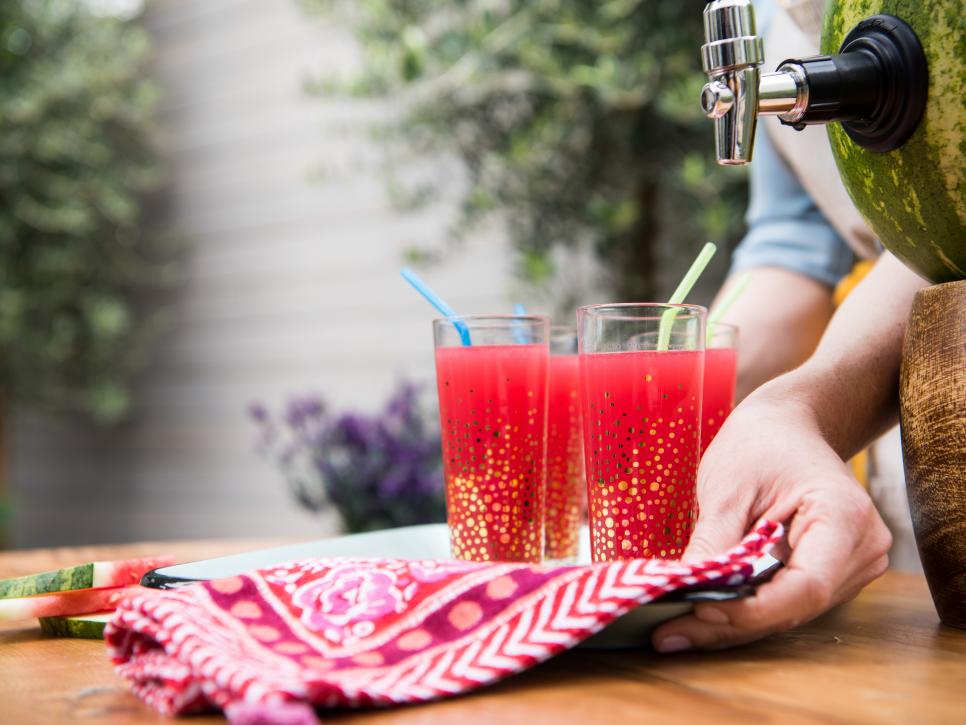 Tips and ideas for enjoying watermelon....