We're teaming up with other food and garden bloggers to host Summer Fest 2010, a season-long garden party. Each week we'll feature favorite garden-to-table recipes and tips to help you enjoy the bounty, whether you're harvesting your own goodies or buying them fresh from the market. To join in, check out awaytogarden.com.
Potatoes definitely weren't my favorite veggie as a kid. Give me a pile of mashed potatoes, and I was just in it for the gravy. I turned my nose up at baked potatoes, and forget about French fries. Now that I'm older (and a little wiser) I see what all the fuss is about: Besides being delicious, versatile and cheap, potatoes are packed with nutrients and fiber.  Sure, they're good fried and mashed, but spuds have more to offer. Here's how to eat potatoes for breakfast, lunch and dinner.
Breakfast: Potato-Chorizo Omelet with Parsley Salad
Jamie's take on the classic Spanish tortilla takes me back to my recent trip to Spain — I can taste the smoky Spanish chorizo and crispy potatoes now! Use a waxy potato, like the buttery Yukon gold, for this recipe. Jamie puts an Italian twist on the classic by finishing it in the oven, allowing it to puff up like a souffle, and topping it with a parsley-shallot salad. Or, mix in grated in-season zucchini.
Lunch: Chopped Nicoise Salad
This chopped take on the hearty French salad has all the classic ingredients — red potatoes, fresh green beans, tuna olives and a mustard vinaigrette. Eat the skin for an extra dose of nutrients.
Dinner: Potato-Thickened Zucchini Vichyssoise
Since potatoes have lots of natural starch, you can puree them to add heft to soups typically loaded with cream.  Ease into the first days of cooler weather with Ina's perfect between-season soup: Zucchini Vichyssoise.  She simmers leeks, potatoes and zucchini in homemade chicken broth, then runs through the food mill for a just-smooth-enough consistency. Garnish with fresh chives.
Now…who's got a great potato dessert? Share your recipe, sweet or savory, or join the conversation on Twitter at #summerfood.

More Potato Recipes From Friends and Family:
More posts from Liz Gray.
Similar Posts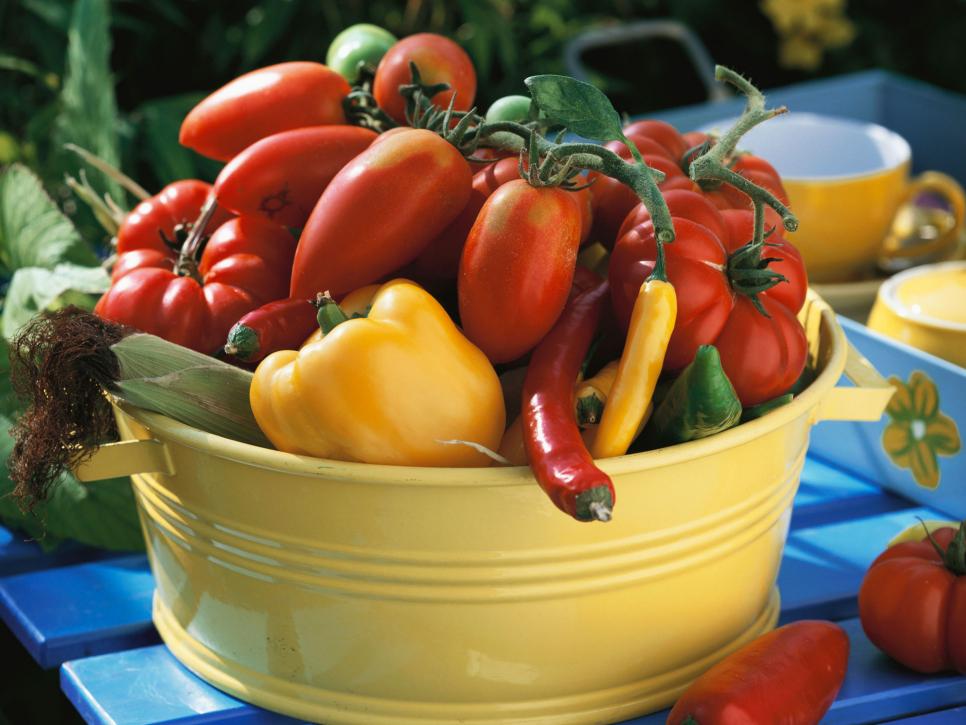 Check out these fresh ways to use an abundance of summer produce....