English Muffin Breakfast Pizza - Photo Courtesy Food Network Magazine
Is skipping breakfast part of your daily routine? Starting your day running on empty just makes your life tougher and is more stressful for your body. You may feel tired, without knowing why. As we begin Breakfast Week here on Healthy Eats, here are a few ways to help get you in the habit of eating a morning meal every day.


The Benefits
Food is fuel. If you skip breakfast, you'll end up going around 15 or more hours without refueling. Without properly energizing yourself, you can start feeling sluggish, irritable and your brain won't function as well. Studies show that kids do better in school when they eat breakfast, and the same goes for adults. The primary source of energy for the brain is glucose (a.k.a. sugar) — so it's important to get in those whole grains during the morning and get your thinking cap up and running.
The Goal
Don't like to eat in the morning? This is a common complaint of folks who skip breakfast. As I tell my clients — start slow. Grab some fresh fruit like a banana or apple. It takes your body time to adjust to your new eating schedule so keep at it. Then start adding food so you can start your day with a balanced meal. Some easy breakfast ideas:
Whole grain bread with a tablespoon of natural peanut butter and some or a piece of fresh fruit
Fresh fruit smoothie
Whole grain cereal with skim or low fat milk
Non-fat Greek yogurt topped with granola and fresh fruit
Eggs and cheese sandwich
An English muffin with your favorite "pizza" toppings (pictured above)
TELL US: What do you eat for breakfast?
Toby Amidor, MS, RD, CDN, is a registered dietitian and consultant who specializes in food safety and culinary nutrition. See Toby's full bio »
You May Also Like:
More posts from Toby Amidor.
Similar Posts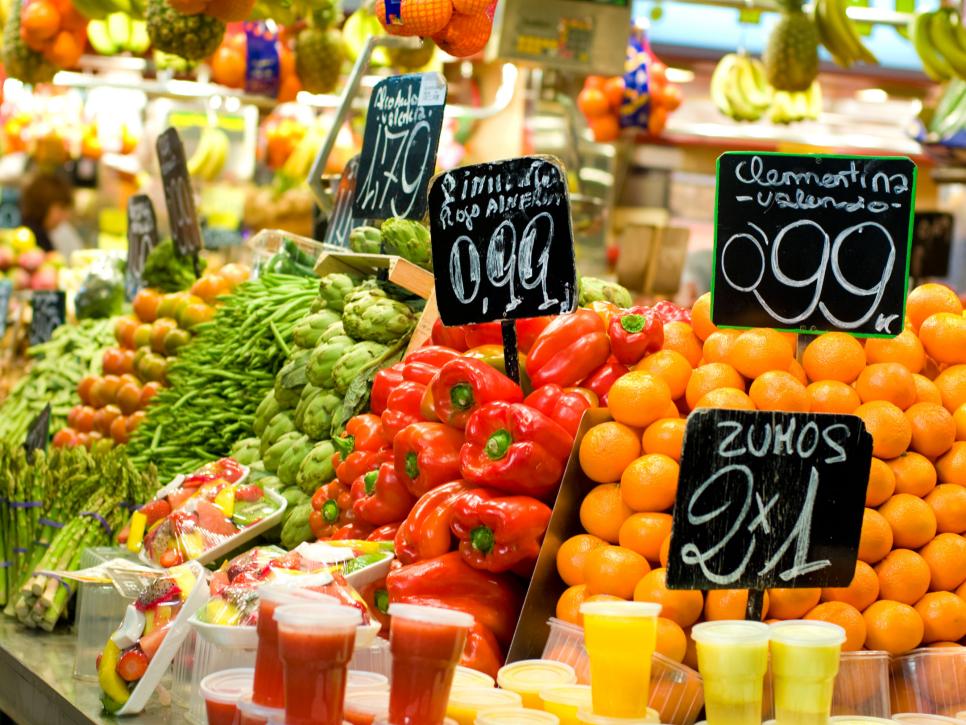 Stave off vacation weight gain with these easy, nutritionist-approved tips. ...