Ellie's Rotisserie Chicken-Stuffed Burrito Verde
When it comes to store-bought options, a rotisserie chicken can be one of the healthiest ways to get lean protein on the table, fast! But don't settle for plain chicken — here's how to turn the supermarket staple into inventive, healthy dinners.
Chicken Know-How
Chicken is an excellent source of muscle-building and hunger-curbing protein. A 3-ounce portion of breast meat has about 150 calories and 3 grams of fat. Take advantage of both the white and the dark meat –- the dark meat is higher in fat, but (contrary to popular belief) much of that fat is the heart-healthy unsaturated kind.
When it comes to selecting your bird, choose plain roasted chickens instead of ones that have been drenched in spice mixes and sauces – that will send the sodium content sky-high. And always remove the skin before eating – it helps keep the meat moist during cooking, but contains most of the unhealthy saturated fat — a one-ounce piece of skin has about 120 calories and 11 grams of fat!
When you hit the deli counter, choose the freshest chicken possible – at many stores you can get them hot out of the oven.
Ways to Enjoy
For a grab-n-go meal prep, pull the meat off the bones when you get home from the store. Once the meat is refrigerated it's harder to remove. Store in an airtight container in the fridge for up to 1 week.
Add diced or shredded chicken to sandwiches and salads, or jazz things up by incorporating the meat into soup, pizza, chili, burritos, quesadillas, summer rolls and pasta dishes.
Recipes to Try:
Chicken and Bean Burrito Verde
Chinese-Style Rice Soup with Chicken and Ginger
Chicken Salad with Peanut-Lime Vinaigrette
BBQ Chicken Pizza
Rolled Chicken Sandwich Arugula and Parsley Aioli
Asian Chicken and Orzo Salad
Tell Us: What's your favorite way to use rotisserie chicken?
Dana Angelo White, MS, RD, ATC, is a registered dietitian, certified athletic trainer and owner of Dana White Nutrition, Inc., which specializes in culinary and sports nutrition. See Dana's full bio »

You Might Also Like:
More posts from Dana Angelo White.
Similar Posts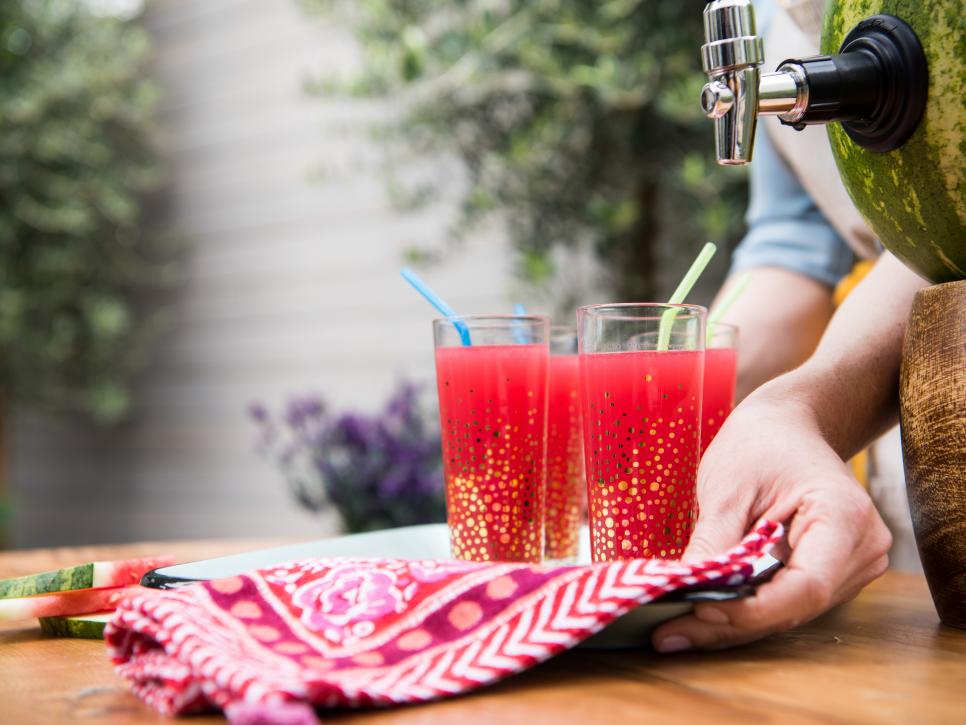 Tips and ideas for enjoying watermelon....