In this week's nutrition news: Too many vitamins can harm kids, the unsanitary conditions found on egg farms and have you looked inside your pantry lately?
Extra Vitamins Can Harm Kids
Many of my clients give their kids vitamins every day as an "insurance policy" just in case they didn't get all their nutrients in. But new evidence suggests this isn't always the smartest choice. Giving too much of any vitamin can also pose a problem, and can cause damage to various organs like the liver or kidney. Many parents don't take into account that the foods marketed to kids are typically fortified with extra nutrients. So before popping extra vitamin pills to your kids, it's important to speak to a professional like a registered dietitian.
Hidden Ingredients In Your Pantry
Have you taken a look what's inside your pantry lately? My fellow colleague and "guyatitian" Dave Grotto performed a "shelvic exam" while on one of his nutrition house calls. What got tossed? Grape jelly for artificial coloring, kids food containing red dye and high fructose corn syrup and energy and granola bars packed with sugar, preservatives and fat. Although it takes time to read the labels, once you figure out which foods are your favorite healthier choices you'll know exactly what to stock up on.
TELL US: When's the last time you cleaned out your pantry?
Fruit Snacks Not As Healthy As Fruit
We gave you the lowdown on "healthy" kid snacks that aren't, and seems we're not the only ones who're rooting for real fruit. New surveys and studies show that fewer than 50 percent of 2- to 3-year-olds get enough fruits and veggies and forget about teens — less than 1 percent of teenage boys eat enough to meet the needs of their growing bodies. And there's no substitute — even fruit leather or fruit snacks — for the real thing.
Unsanitary Conditions Found On Egg Farms
Lots of readers voiced their concern over the looming egg crisis. Investigators recently visited the two egg farms suspected to be at the heart of the outbreak and you won't believe the unsanitary conditions they found. Hen houses were brimming with manure. Live mice, pigeons and other birds were found inside the hen houses, along with dead maggots and flies everywhere. The bacteria salmonella, which has caused about 1,400 illnesses in the most recent egg-related outbreak, is spread through these animals and insects.  The farms say they're addressing the issues, but it seems there's a lot of work to be done.
Airplanes and Theaters To Post Calories
Now consumers can finally see just how many calories are in a large tub of movie theater popcorn. This week, the FDA released its preliminary guidelines for which businesses will have to display nutrition info, expanding from restaurants to movie theaters, airplanes and convenience stores. Studies have shown mixed results about whether visible calorie counts make consumers make smarter choices, but I think it's still a step in the right direction.
TELL US: Do you use nutrition information when ordering food?
Toby Amidor, MS, RD, CDN, is a registered dietitian and consultant who specializes in food safety and culinary nutrition. See Toby's full bio »
More posts from Toby Amidor.
Similar Posts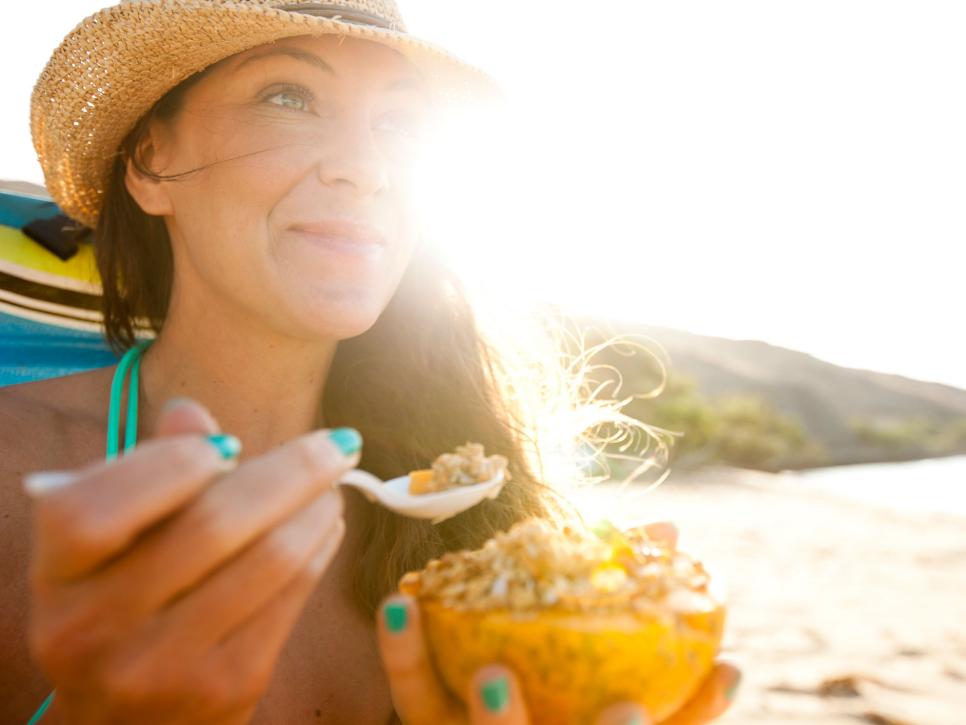 Are you overeating thanks to a deceptive "health halo?"...