Slow-Cooker Brisket Sandwich - Photo Courtesy Food Network Magazine
It's tough getting back into the swing of things after the lazy days of summer — don't let dinner be a source of stress. Here's a week's worth of healthy menus for even the busiest weeknights.
Monday: Fresh and Fast Grilled Chicken
Cheese, chicken and a combo of fresh and frozen veggies make an all-around delicious dinner in only 25 minutes. Finish it off with a seasonal berry salad for dessert.
MENU: Pepper-Jack Chicken with Succotash and Mixed Berry Salad
Tuesday: Egg-cellent Option
Eggs are a quick-cooking protein option– team them up with leftover cooked pasta for a fun and satisfying one-dish.
MENU: Spaghetti Fritatta
Wednesday: Easy Fish Dish
Flavorful ingredients like salmon and sugar snap peas don't need much help to taste delicious. If a lighter white fish is more pleasing to everyone in the house, make the same 5-ingredient recipe with tilapia or cod. Top the meal off with make-ahead 3-ingredient frozen yogurt for dessert, or pick up one of our favorite brands and top with fresh fruit.
MENU:Mustard Roasted Salmon with Tarragon Snap Peas and Peach Frozen Yogurt
Thursday: Better Burgers
Ground turkey breast is lower in unhealthy fat than beef, and cooks up faster, too. Roasting broccoli is just as easy as steaming, and gives it a whole new flavor.
MENU: Stuffed Turkey Burgers with Roasted Broccoli
Friday: BBQ Sammies and 5 Ingredient Salad
Fire up the slow cooker and come home to a flavorful meal.  Cool things off with a refreshing, simple cucumber salad, then use the leftover brisket for steak salads later in the week.
MENU:Slow Cooker Brisket Sandwiches and Cucumber Salad
Dana Angelo White, MS, RD, ATC, is a registered dietitian, certified athletic trainer and owner of Dana White Nutrition, Inc., which specializes in culinary and sports nutrition. See Dana's full bio »

You Might Also Like:
More posts from Dana Angelo White.
Similar Posts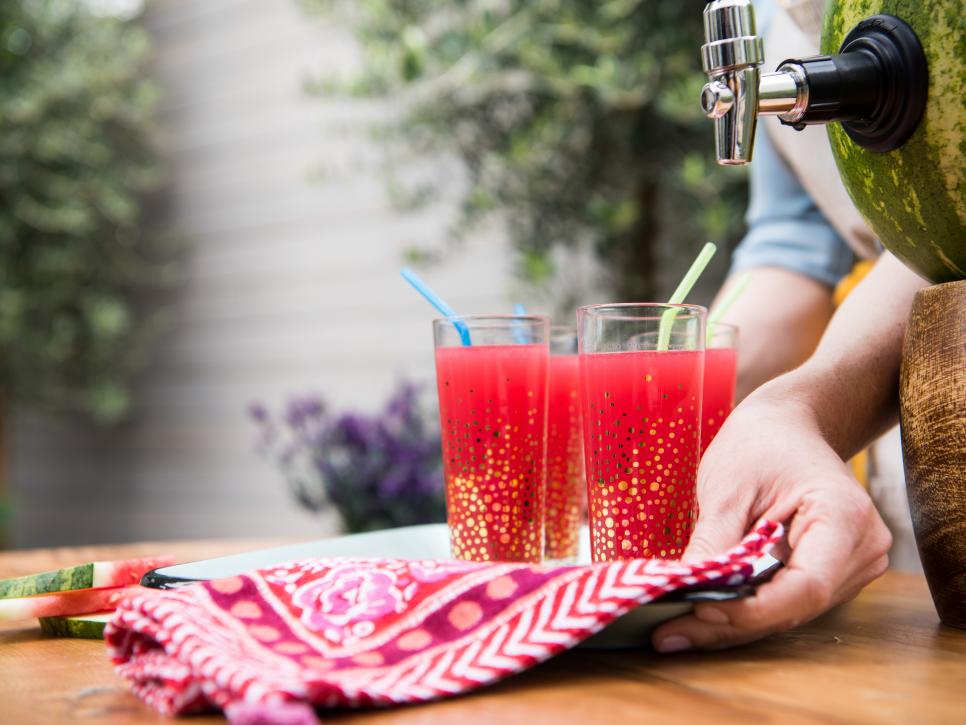 Tips and ideas for enjoying watermelon....