As of this week, half a billion eggs were recalled, making this the biggest egg recall in recent history. Three hundred salmonella-related illnesses have been reported around the country. But don't panic — we've got the facts! Here's what you need to know about salmonella, plus egg-handling tips to help keep you and your loved ones safe.
Growing Recalls
For the past week or so, recalls have grown to more than 550 million eggs that were distributed to 22 states. Over 300 salmonella-related cases have been reported, and the FDA and CDC are trying to pinpoint the actual source (not as easy as it seems).
Are My Eggs Safe?
Check the carton in your fridge to make sure you're not at risk for salmonella. The recalled eggs are packaged under the following  brand names:
Albertson
Boomsma's
Dutch Farms
Farm Fresh
Hillandale
Kemps
Lucerne
Lund
Mountain Dairy
Ralph's
Shoreland
Sunshine
Trafficanda
To check if the eggs you bought have been recalled,use the FDA's handy recalled products tool. Just enter in your carton's plant name, UPC code, plant number or Julian date and see if your eggs are affected. Unsure about where to find the dates and codes on the carton? Use this visual egg carton guide to help out.
Salmonella: How It Spreads
Many times it's the farm animals, like chickens, that carry the salmonella bacteria. If you consume even a small amount, it can make you ill. How severe the symptoms depend on the amount of the bacteria you ate and how strong your immune system is. Those with compromised immune systems, like the very young and very old, can be affected more seriously.
Signs and Symptoms
Signs that you're infected with salmonella include fever, stomach cramps and diarrhea, which usually begin 12 to 72 hours after eating the affected food or drink. The illness usually lasts between 4 to 7 days, but the severity of the illness can vary.

Keeping Safe
Here are some basic egg tips to follow:
Don't eat recalled eggs: With such a vast amount of eggs recalled, unfortunately some may still be lurking on store shelves. You can return recalled eggs for a full refund or discard them.
Keep refrigerated: cold temperatures under 45° F help control the growth of the bacteria. Store eggs in the coldest part of your fridge (not the door) to keep bacteria at bay.
Discard cracked or dirty eggs.
Wash hands, counters & utensils: Always wash your hands properly after handling raw eggs. Don't forget to wash any surface or utensil that comes in contact with the raw eggs.
Cook thoroughly: Avoid runny or sunny-side up eggs. Cook eggs thoroughly, until the white and the yolk are firm.
Don't leave out leftovers: Leftover eggs should be refrigerated immediately. This includes dishes that were cooked using eggs, like egg salad, quiche, flan and foods with batters (like pancakes or breaded items). Cooked egg dishes left out at room temperature for more than 2 hours should be discarded.
Avoid eating raw eggs: This includes licking up raw batters for cakes and cookies.
If you think you've become ill by eating recalled eggs, contact your physician.
TELL US: What questions do you have about the egg recall?
Toby Amidor, MS, RD, CDN, is a registered dietitian and consultant who specializes in food safety and culinary nutrition. See Toby's full bio »
More posts from Toby Amidor.
Similar Posts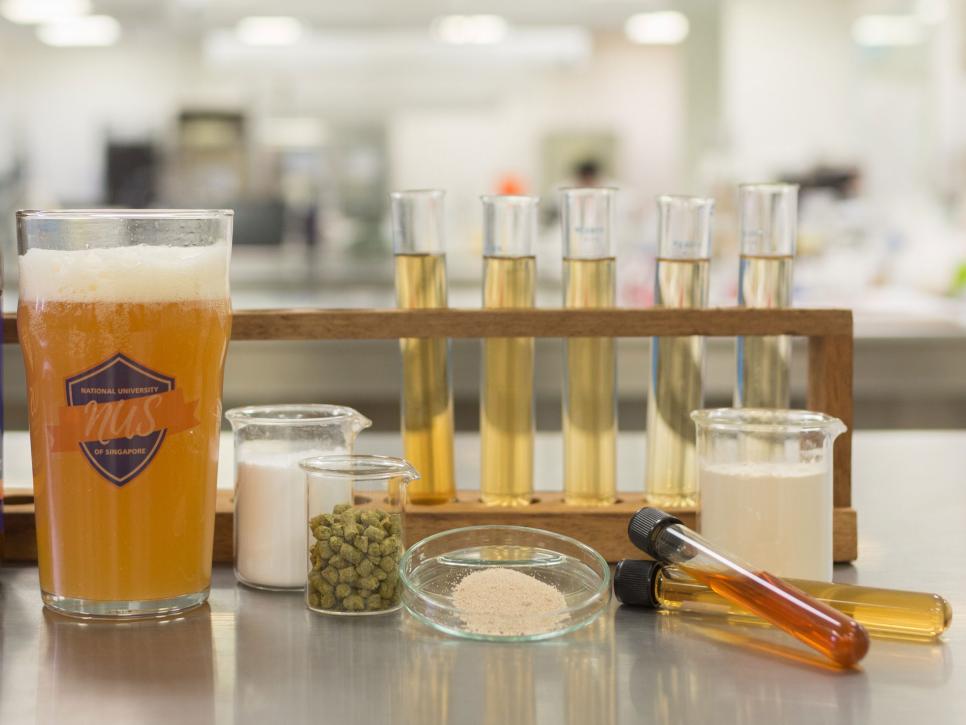 A research team at the National University of Singapore has created a probiotic sour beer....