A hummus-filled pita is a filling, portable snack for a day trip.
My husband and I love taking day trips with our kids ages eight, five and three. The zoo, museum, farm, hikes, trips New York City's Central Park — these are just some of the day adventures we take. Of course once we've managed to drive about 15 minutes, someone's complaining that they're hungry. Instead of losing my sanity, here are some of my tips to keep my little ones happy, satisfied, and most importantly, quiet.
The Goal
Kids should eat three meals and 2 to 3 snacks daily. You don't want to go longer than 5 hours without feeding them (probably less when they're more active) or you'll hear whining. Of course you want to pack foods that are packed with vitamins and minerals, but you're also looking for foods that aren't messy and that the kids will actually eat. Remember, if you're doing a long day trip during the summer months, you may also decide to take along a cooler for your perishable items (belly aches and day trips don't go well together).
Adults need to plan ahead too — whiny kids and hungry adults don't mix. Make sure to plan your own meals and pack a few snacks for yourself too.

Planning Ahead
When I plan a day trip into New York City, I scout local restaurants and check for kid (and adult) friendly menus. Many restaurants now list their menu on their Web site or you can go to allmenus.com.
If I don't have nearby restaurants or pit stops for snacks, I make sure to ask each child what they'd prefer for their meal and snack. I give them limited choices for their main meals and snacks (about 2 to 3) and I make sure to have it in the house.
One thing I always plan ahead for is the occasional meltdown, so I do bring along an emergency baggie with a few sweets including dum-dum lollipops (for my lovable son's non-stop motor mouth) and a handful of chocolate kisses.
Most importantly, don't forget to pack napkins (wipes are best), hand sanitizer and a plastic bag for trash to avoid a messy car.
Meal Ideas
Sandwiches are the most popular choice in my house and travel best — here are some of my kids' favorite combinations:
Cream cheese on whole wheat bread with sliced cucumbers and a piece of fresh fruit on the side
Pita and hummus with a handful of pitted olives on the side
Rice pudding, mixed berries, a slice of raisin bread with a teaspoon of whipped butter
Peanut butter and jelly sandwich, yogurt and a banana
Sliced turkey in a pita, with lowfat mayo, pickle and baby carrots.
Egg salad on rye bread, lowfat milk and sliced red peppers.
Don't forget the drinks! Beverages tend to be the most overpriced part of the trip. Street vendor in New York City now charge upwards of $2  for a bottle of water. Instead, I bring reusable water bottles filled with ice and water, 100 percent  juice containers and sometimes boxed low-fat milk.
Snack Ideas
It's essential to pack the all-important snack. Choose a combination of healthier and semi-healthy foods (i.e. baked chips or pretzels) that don't provide as many nutrients. Here are some of our family favorites:
Cheese sticks, Baby Bel or Laughing Cow cheese with whole wheat crackers
Unsalted pretzels or baked potato chips
Homemade trail mix with raisins, cashews, dried apricots and a handful of carob chips
Easy to manage fruits like bananas, apples, pears, plums, peaches, grapes, and berries
Sliced up veggies like carrots, celery, bell peppers, cucumbers with a small container filled with ranch dressing or hummus
Dates stuffed with almonds
Granola or snack bars
Check out some of Katie's additional road friendly snacks.
TELL US: What do you pack on a family day trip?
YOU MAY ALSO LIKE:
More posts from Toby Amidor.
Similar Posts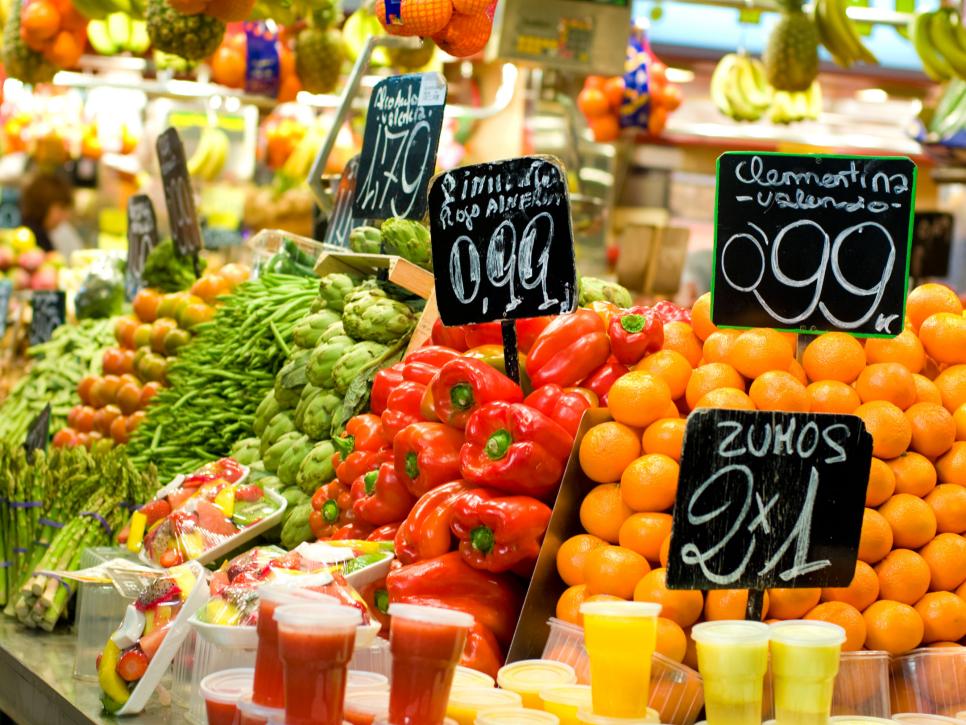 Stave off vacation weight gain with these easy, nutritionist-approved tips. ...