We're celebrating tomatoes this week on Healthy Eats, so we're cooking up a classic.  We've taste tested the jarred stuff, but nothing beats a homemade batch of tomato sauce loaded with vitamins C and A, potassium and the antioxidant lycopene. With tomato season in full swing, don't let extra tomatoes go to waste!
Why Make Your Own?
The canned and jarred stuff may be a good once-in-a-while substitute, but anything processed always has added preservatives, plus many jarred brands are heavy-handed with the olive oil. Salt and sugar are also added, so it's very important to check the labels before settling for your favorite brand. Check out the results from our jarred tomato sauce taste test.
The Tomatoes
Cook up a batch of homemade tomato sauce — actually, make that a double batch and freeze half for later.  Large and small tomatoes work equally well.  If using large tomatoes, like beefsteak and plum, the first step is removing the skin.  Using a paring knife, core the tomatoes and cut a shallow "X" on the bottom. Place tomatoes in a pot of boiling water for 30 to 60 seconds, or until skin begins to loosen. Remove tomatoes with a slotted spoon and transfer to a large bowl of ice water. Once cool, remove skin and seeds, then roughly chop.
If you're pressed for time, freeze cored, peeled tomatoes and cook them up in the winter. You can also use canned tomatoes when tomato season ends.

The Seasonings
Onions, garlic, oregano, basil, and olive oil are tomato sauce basics. Other fave tomato sauce spices: parsley, bay leaf and thyme, and fennel seed. Use fresh or dried herbs, depending on what you've got around — remember, use less of the more potent dried herbs. Add a touch of red wine or red wine vinegar for a little extra zing. If you're looking to spice it up, add red pepper flakes or a jalapeno or serrano pepper (or two).
To start, saute onions and garlic, then add prepared tomatoes. For a more concentrated sauce, cook longer or for a more "raw" sauce give the tomatoes a quick sauté. Dana likes to  roast, then puree, tomatoes when making sauce. For a smoother sauce, puree in a blender (or immersion blender) or leave it chunky.
Recipes to Try:
TELL US: What's your favorite way to enjoy homemade tomato sauce?
Toby Amidor, MS, RD, CDN, is a registered dietitian and consultant who specializes in food safety and culinary nutrition. See Toby's full bio »
More Tomato Coverage:
More posts from Toby Amidor.
Similar Posts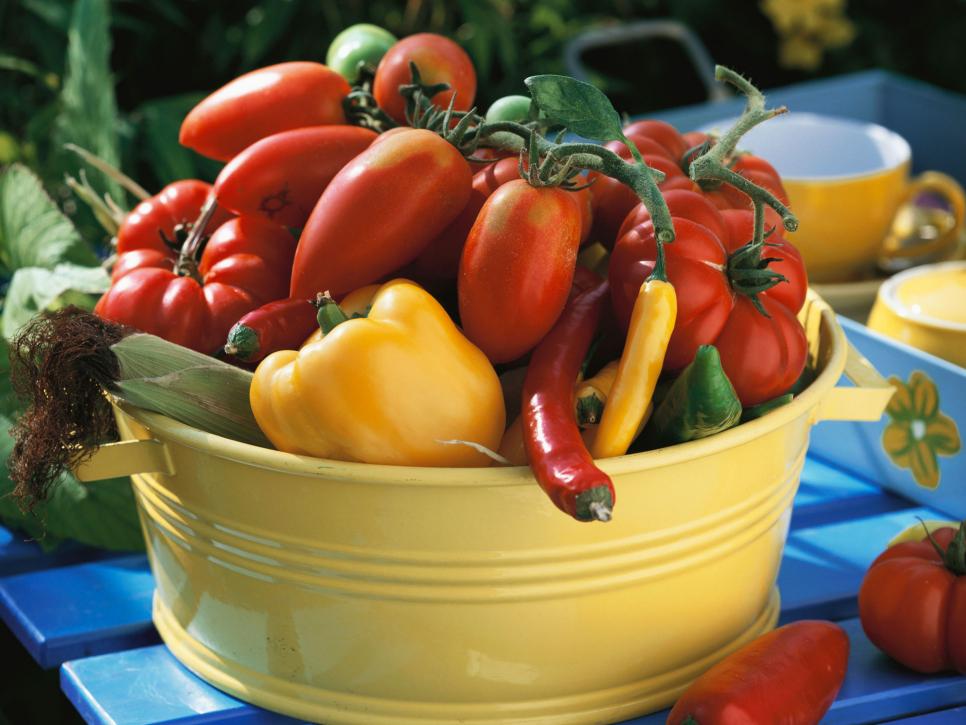 Check out these fresh ways to use an abundance of summer produce....