Peach-Mustard Compote - Photo by Charles Masters/Food Network Magazine
I absolutely adore stone fruit, from peaches to plums to cherries to apricots to nectarines. Yes, they're delicious in desserts (and fresh from the bag, juice dripping down the chin), but I don't discriminate in my kitchen: I love sauteed peaches and plums on salads, peach-marinated pork chops, cherry salsa and grilled nectarines. But the peaches I dream about in August look incredibly sad (not to mention tasteless) languishing in the grocery bin in December. So this year, I'm hoarding all the fruit I can and puttin' it up, like Grandma's preserves — with a twist.
We're teaming up with other food and garden bloggers to host Summer Fest 2010, a season-long garden party. Each week we'll feature favorite garden-to-table recipes and tips to help you enjoy the bounty, whether you're harvesting your own goodies or buying them fresh from the market. To join in, check out awaytogarden.com.
Peach-Mustard Compote (pictured above)
This modern take on peach preserves gets savory notes from white wine, mustard seeds, peppercorns and fresh rosemary.  It's the perfect sweet-savory spread for a sharp cheddar panini or an easy appetizer when paired with fresh crackers.  Use this handy how-to for step-by-step canning instructions.
Pickled Peaches
Another savory treatment: Peach pickles! Okay, they're more like sweet pickles than dill pickles, with picking spice, vinegar, sugar and a little kick from red pepper flakes.  Pair with grilled pork and poultry for a sweet-and-sour accompaniment, mix into a rice pilaf with pistachios, or in a salad with some raw, shaved fennel.
Peach Pickles
Macerated Cherries
You may think of drying, canning or jam-making to preserve fresh fruit – how about a little booze? Macerating is simply soaking fruit in alcohol — here's how it's done. Dana uses cherries and bourbon in her recipe, but any combination of flavorful booze and fruit  (like peaches and Grand Marnier or apricots and dark rum) would be delicious come December atop ice cream or frozen yogurt.
Macerated Cherries
Alton's Fan-Dried Fruit
Alton Brown is no fan of "unitasker" kitchen appliances, so I knew I could count on him for a skip-the-food-dehydrator solution to drying my favorite stone fruits without heating up the kitchen or loading up dried fruit with lots of extra sugar. His solution: a box fan, an air filter, and a couple of days do the trick. Watch how he does it — I'll have dried apricots, cherries and peaches in no time!
What's on the docket for your August stone fruit save-a-thon?
More Stone Fruits With Friends and Family:
You Might Also Like:
Join the conversation on twitter at #summerfood.
More posts from Liz Gray.
Similar Posts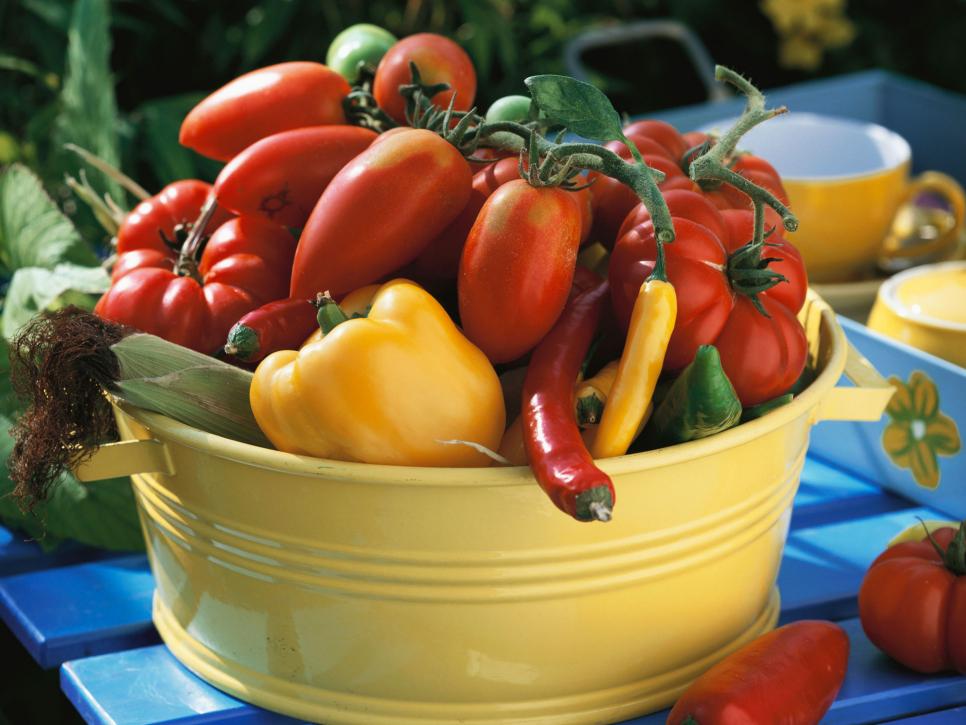 Check out these fresh ways to use an abundance of summer produce....