Dana's Tomato Jam
When I have a surplus of tomatoes from my CSA, garden and trips to the farmers' market, it's time to make a batch of finger-licking tomato jam.It's spicy, it's sweet and  it's pretty irresistible. Spread it on sandwiches, whisk into salad dressing, or serve with crackers and some sharp cheddar cheese.

Tomato Jam
Makes 1 pint
4 pounds beefsteak tomatoes, peeled, seeded and diced
1 cup rice vinegar
½ cup sugar
2 tablespoons honey
1 clove minced garlic
1/8 teaspoon kosher salt
Pinch cayenne pepper
To peel tomatoes, cut a shallow "x" mark onto the bottom of each piece; drop into a pot of boiling water for 30 seconds or until skins begin to loosen. Place directly into a bowl of ice water. Use a paring knife to peel skin away. Cut in half and gently squeeze to remove seeds.
Combine ingredients in large saucepan. Bring to a boil, reduce heat to a simmer and cook, stirring frequently, for 45 to 60 minutes or until most of the liquid has evaporated. Remove pan from heat and allow to cool to room temperature. Serve immediately or store in the refrigerator for up to 3 weeks.
Nutrition Information (per tablespoon)
Calories: 28
Total Fat: 0 grams
Saturated Fat: 0 gram
Total Carbohydrate: 7 grams
Protein: 1 gram
Sodium: 12 milligrams
Cholesterol: 0 milligrams
Fiber: 1 gram
Dana Angelo White, MS, RD, ATC, is a registered dietitian, certified athletic trainer and owner of Dana White Nutrition, Inc., which specializes in culinary and sports nutrition. See Dana's full bio »

More Tomato Coverage:
More posts from Dana Angelo White.
Similar Posts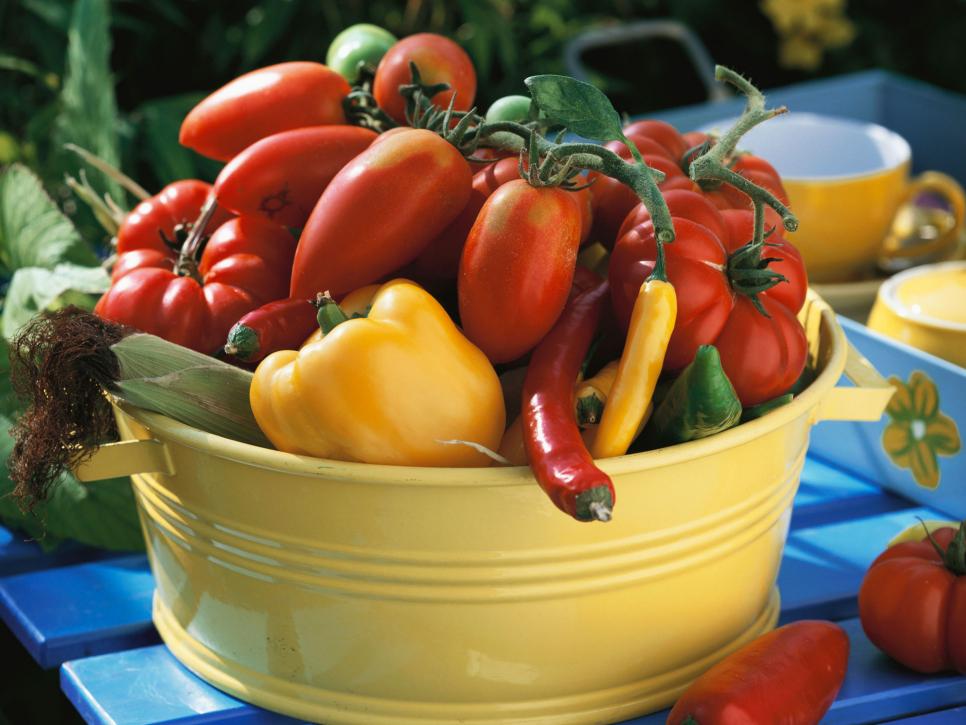 Check out these fresh ways to use an abundance of summer produce....