Oven-Dried Tomatoes - Photo by Con Poulos/Food Network Magazine
This week on Healthy Eats, we're celebrating the superstar of summer: the nutrient-packed tomato! These juicy, delicious beauties are at their peak, and we can't stop eating them.
If you like store-bought sun-dried tomatoes, you'll love them dried from the oven. Although they take some time to cook or bake, it's pretty straightforward — cook those babies low and slow.
How To Make Oven-Dried Tomatoes
Slice plum tomatoes lengthwise, sprinkle with salt, and bake at 200 to 250 degrees F until shriveled, but still slightly tender. This can take anywhere from 4 to 8 hours, depending on the size of the tomatoes.
The natural sweetness of the tomatoes concentrates as the water is slowly cooked out. Each plum tomato averages 11 calories, so you'll get big flavor for a tiny amount of calories. An added bonus: cooking tomatoes ups the lycopene content, baking in more antioxidants.
Use dried tomatoes right away, or store packed in olive oil and herbs if desired. Use them to add a chewy bite of sweetness to salads, pasta, and sandwiches or blend into salad dressings or mayonnaise – they also make a gorgeous stuffing for chicken breasts.

Recipes to Try:
Oven Dried Tomatoes with Olive Oil and Thyme
Oven Dried Tomatoes with Fresh Mozzarella and Arugula
Dana Angelo White, MS, RD, ATC, is a registered dietitian, certified athletic trainer and owner of Dana White Nutrition, Inc., which specializes in culinary and sports nutrition. See Dana's full bio »

More Tomato Coverage:
More posts from Dana Angelo White.
Similar Posts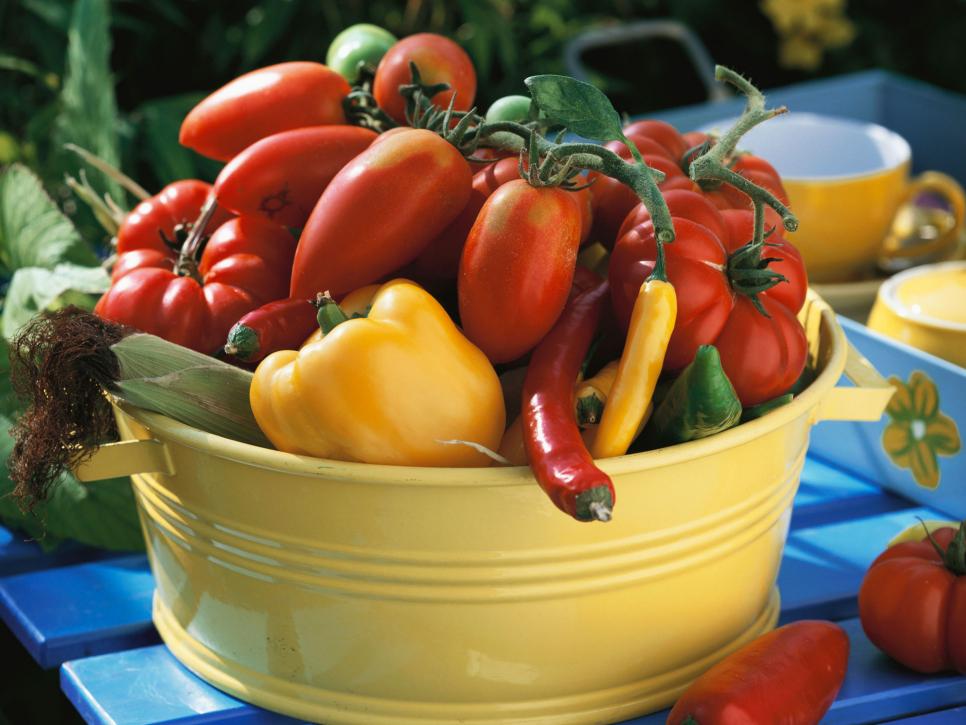 Check out these fresh ways to use an abundance of summer produce....