Toby's Homemade Strawberry Popsicles
My kids absolutely love frozen pops. Instead of buying store brands packed with more sugar and high fructose corn syrup than fruit, I make my own using the freshest ingredients. They're easy and fun for the whole family.
The Equipment
To start, you'll need to gather up a few things:
A blender
8 ice pop molds (freezer-friendly mini cups with craft sticks in the center work, too)
Fine mesh strainer (optional, if you're using fresh fruit with seeds)
The Flavors
There are so many combinations to choose from!  Use all fruits, or add some yogurt or skim milk. Some of my favorites are:
Watermelon, lime juice, cilantro
Mango and orange juice
Strawberries and skim milk
Raspberry and lemon juice
Lemon juice and mint
Coconut milk and lime juice
You can also make your own combination by using extra fruit you have lying around. Today, I opened my refrigerator and found some extra strawberries. As a special treat for the grown-ups, I topped half the molds with about 1 tablespoons of vodka.
Strawberry-Lemon Popsicles
Yield: 8 Ice Pops
Ingredients:
3 cups whole strawberries
1 tablespoon fresh lemon juice
1 tablespoon honey
4 fluid ounces vodka (optional)
Directions:
Put strawberries, honey, lemon juice and vodka (if using) in blender; blend until smooth. Strain mixture through a sieve to remove seeds. Pour into molds, making sure to leave room at the top. Insert sticks all the way down into the mold. Freeze overnight. To remove pops from mold, run under warm water for a few seconds.
Nutrition Info:
(Serving size: 1 ice pop)
Calories: 26
Fat: 0 grams
Saturated Fat: 0 gram
Protein: 0 grams
Carbohydrate: 6.5 grams
Sodium: 0.7 milligrams
Cholesterol: 0 milligrams
Fiber: 1 grams
Toby Amidor, MS, RD, CDN, is a registered dietitian and consultant who specializes in food safety and culinary nutrition. See Toby's full bio »
More Recipes to Try:
More posts from Toby Amidor.
Similar Posts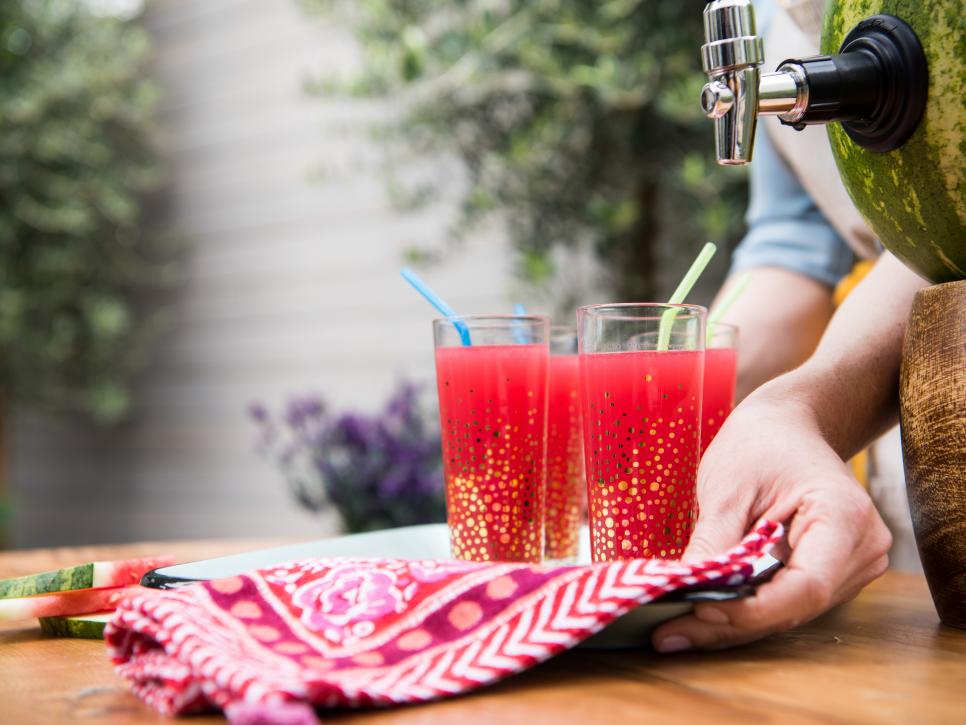 Tips and ideas for enjoying watermelon....