Pickled Garlic Vegetables - Photo by Con Poulos/Food Network Magazine
Though you may always be able to find it at the grocery store, garlic has a season, and we are in it! We've got the deets on garlic's nutritional benefits (it fights off more than vampires), plus discover all the ways to savor this ancient bulb.
What, Where & When?
A member of the lily family, you may also be familiar with garlic's cousins — leeks, shallots, onions and chives. These veggies share a similar flavor, but garlic has the most punch. Garlic bulbs (or "heads") are tight bunches of cloves encased in a white paper-like skin — some may have brown or purple streaks. The super-sized "elephant" variety has a milder flavor and is actually more closely related to the leek.
The spring preview to garlic is the harvest of fresh and oniony garlic scapes. These young garlic shoots are only available at markets for a short time and they make a mean pesto!
Farm-fresh garlic is typically harvested from June to August and can be found at the markets through the winter months when stored properly.
Nutrition Facts
Garlic is a fantastic way to add lots of flavor for virtually no calories (one clove will set you back 5 or so). They also contain a hefty dose of vitamins, minerals, and antioxidants so it pays to sprinkle it into your daily diet. Read more about the health benefits of garlic.
What To Do With Garlic
Garlic equals flavor and a little goes a long way, especially if it's raw. Sauteing or roasting will mellow out the flavor and bring out the natural sweetness. Use whole cloves to infuse flavor in stocks, sauces, pickles and oils – a crushed clove is the secret ingredient in my balsamic vinaigrette. Also try mashing garlic into a paste with some coarse salt or grating it with a microplane. These methods will allow you to add tons of garlic flavor without worrying about the overpowering taste of biting down on a chunk.  While we're on it, want to get rid of garlic breath? The jury is still out, but the best advice I've heard is combining it with some fresh citrus or parsley. Since these foods go delightfully well with garlic, it can't hurt to give it a try.
Shopping Tip: Choose bulbs that are tight and firm. Store them in an open or ventilated container in a cool, dark place for up to 3 months. Once the bulb has been separated into cloves, use within 12 days.
Recipes to Try:
Garlic Yogurt
Garlic Green Beans
Pickled Garlic Vegetables
Whole Roasted Garlic
Oven Roasted Red Potatoes with Rosemary and Garlic
Garlic Sautéed Spinach
TELL US: What's your favorite way to gobble garlic?
Dana Angelo White, MS, RD, ATC, is a registered dietitian, certified athletic trainer and owner of Dana White Nutrition, Inc., which specializes in culinary and sports nutrition. See Dana's full bio »

You Might Also Like:
More posts from Dana Angelo White.
Similar Posts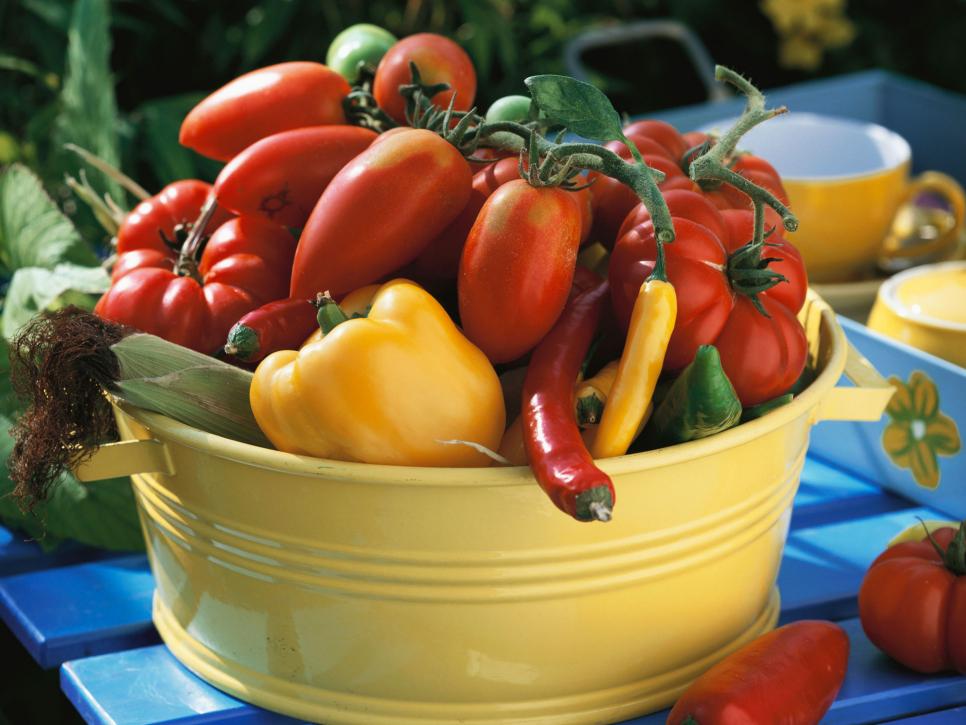 Check out these fresh ways to use an abundance of summer produce....