We're teaming up with other food and garden bloggers to host Summer Fest 2010, a season-long garden party. Each week we'll feature favorite garden-to-table recipes and tips to help you enjoy the bounty, whether you're harvesting your own goodies or buying them fresh from the market. To join in, check out awaytogarden.com.
Cucumbers and zucchini are in the same family, but they each have characteristics all their own. Cucumbers are classified based on whether they're good for slicing and eating fresh or for pickling. We love cucumbers because of their nutritional benefits: Each medium cuke is 96 percent water and has only 40 calories, plus more than 60 percent of your daily vitamin K needs. Although you can find cucumbers at your market year-round, the peak season is from May through August. We love them in a simple cucumber salad — our nutritionist Toby's version has only 5 ingredients!
Zucchini is even more versatile — we love it sauteed, raw (think zucchini carpaccio) and of course, in lightened-up zucchini bread — our nutritionist Dana's version is so delicious!  But don't limit yourself to the fruits — the flowers are a farmers' market delicacy when they're stuffed with creamy ricotta, dipped in a light batter and pan-fried.
More Cukes and Zukes with Family and Friends:
Join the conversation on twitter at #summerfood.
Liz Gray is the Healthy Eats site manager and an editor for FoodNetwork.com. When not foraging for mushrooms, she's a part-time culinary student who loves to try new recipes and use her boyfriend, Josh, and hybrid Corgi-bulldog puppy, Miles, as expert taste-testers. Learn more about all our contributors »
You Might Also Like:
More posts from Liz Gray.
Similar Posts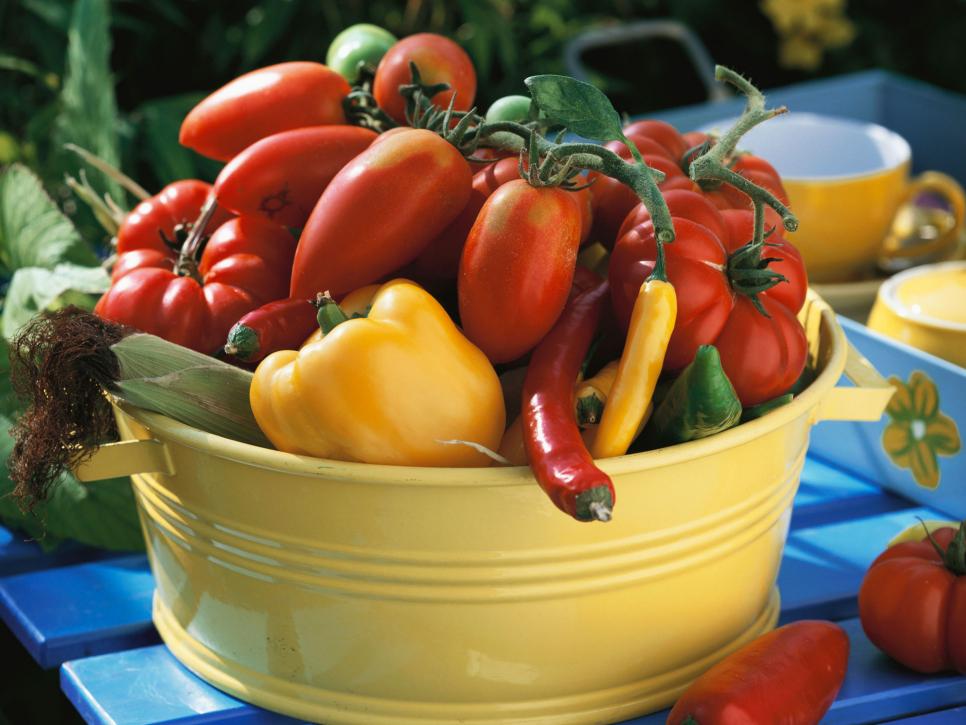 Check out these fresh ways to use an abundance of summer produce....