Homemade Red Pepper Relish
My market is overflowing with pickles, pickled beets, jams, and salsas – it's the farmers' way of getting more mileage out of their seasonal goodies. Try out a savory take on jam with a personal fave – tangy pepper relish.
Sweet and spicy relish is made from cooking down fresh and dried sweet peppers and chilies, onions, vinegar, sugar, and spices. Spread it on sandwiches or add a tablespoon to homemade vinaigrette or hummus. For a simple and delicious appetizer, pour relish over low fat cream cheese or goat cheese and serve with whole grain crackers or thin slices of crusty baguette.
Recipe to try:
Green Salad with Red Pepper Relish Dressing
Red Pepper Relish
More posts from Dana Angelo White.
Similar Posts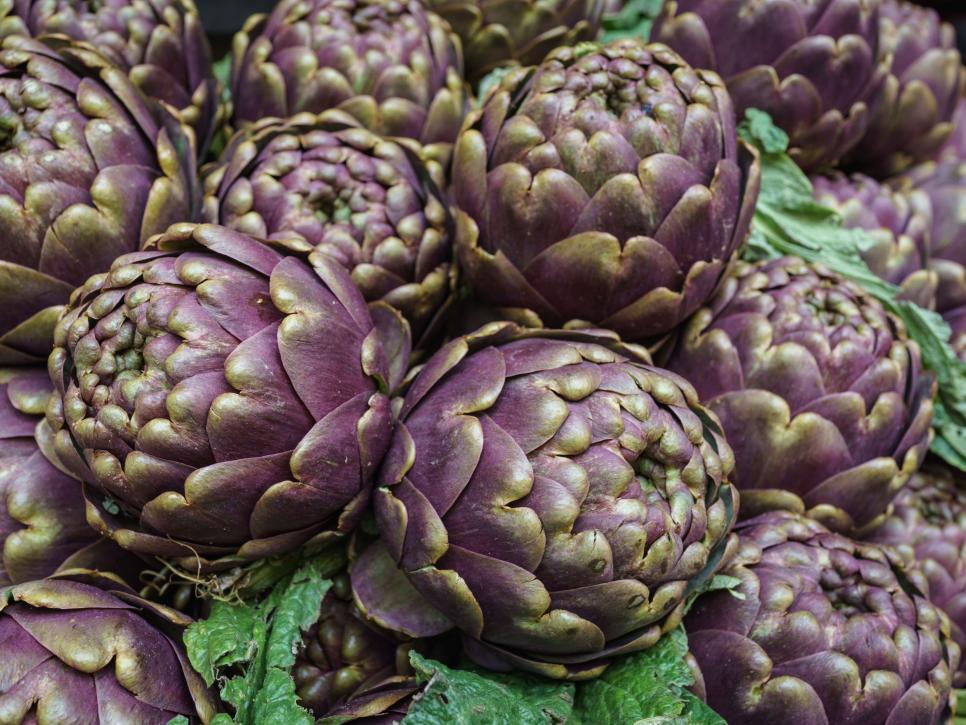 It's worth breaking through artichokes' spiky exteriors to get to their delicately flavored leaves and hearts....