Not sure what to do with those extra cukes sitting around? My grandma used to make batches of homemade pickles. We'd have jars lining the fridge shelves. Dill, spicy, sweet or sour — oh, the possibilities!
The Cucumbers
There are two categories of cucumbers: pickling and slicing. In order to make your own pickles, you'll want to go for the obvious choice: pickling cukes. These include varieties like cornichon, dill, kirby and gherkin. You can recognize them by their sharp black or white spines and their bitter taste when raw. Select firm cucumbers that are well-shaped — save the odd-shaped and more mature cucumbers for relishes and bread-and-butter style pickles. For gherkins, choose about 1-1/2 inches. Go for 4-inch cukes for dill pickles.
Choosing a Recipe
It's important to choose a recipe that's been tested with proper proportions of ingredients. Don't alter any of the ingredients like vinegar, food or the proportion of water used. It's important to maintain a uniform level of acid within your mixture in order to prevent the growth of the very toxic botulinum bacteria. If this is your first time pickling, the National Center from Home Food Preservation suggests reading up on the Principles of Home Canning.
The Basics
The four more popular types of pickles are: bread-and-butter pickles, sweet, dill-flavored or spicy. Before starting, make sure to have a sterile environment including jars, tools, hands and counters. Then, follow directions exactly, including the ratio of salt and vinegar to water and boiling time. It's also important to leave about a half inch of headspace between the liquid and the top of the jar before sealing.
The flavors depend on how you like your pickles. Celery seed, mustard seed, ground turmeric and sugar make yummy bread-and-butter pickles while fresh dill, onions and garlic make a mean dill pickle. Once you've mastered the art of pickling cucumbers, move on to other veggies like tomatoes, beets, asparagus and peppers.
Recipes to Try:
TELL US: Have you made your own pickles?
Toby Amidor, MS, RD, CDN, is a registered dietitian and consultant who specializes in food safety and culinary nutrition. See Toby's full bio »
More posts from Toby Amidor.
Similar Posts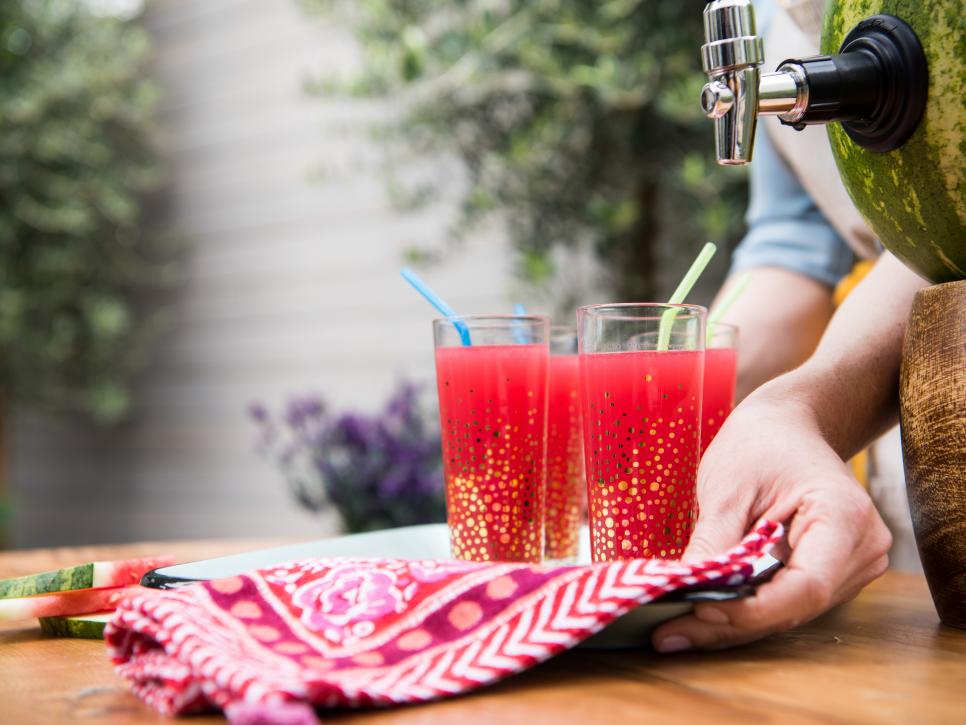 Tips and ideas for enjoying watermelon....