I have a mild addiction to muffins, so I'm always on the hunt for healthier versions of this sweet treat. I've learned that many recipes can be slimmed down and boosted with nutrients without compromising flavor. Here are some of my favorite tricks and recipes.
Muffin Love:
My love for muffins started in high school with boxed muffin mixes. My girlfriend and I would spend hours comparing our favorite flavors, muffin tips and where to find the best bakery muffins.
After a lot of time devoted to these conversations, we realized that we should start baking our own. We also noticed the effects that boxed muffin mixes were having on our figures (hint: it was not a good effect). So we began having muffin baking parties (with just the two of us present) where we would experiment with different ingredients such as yogurts, a mixture of spices, different grades of chocolates, and fruits. We were in heaven!
So, almost nine years later, I have spent a large part of my life baking, eating, talking about muffins, and even wearing muffin jewelry (earrings, to be exact). I have learned that you can make muffins just as tasty by using less sugar and more nutritious ingredients like real fruits, dark chocolates, and nuts.
Muffin Eating:
For a quick muffin fix, I freeze muffins after baking,  then defrost them for a quick snack after school or work. My favorite year-round muffin-eating indulgence is to pair whatever I've got with hot or iced chai tea.  It will make you feel like you are enjoying a decadent dessert without that post-snack guilt.
Here are some favorites, from our recipe files and around the web:

Banana Chocolate Chip Muffins: Our nutritionist Dana created these just-sweet-enough muffins using  maple syrup and honey in her batter instead of sugar.
Ellie's Carrot Cupcakes (pictured above): Ellie's recipe is actually a cupcake recipe, but I modify into a muffin by adding pineapple chunks and omitting the cream cheese frosting. They are so moist and sweet that they don't need the frosting!
Oatmeal Blueberry Applesauce Muffins: This delicious recipe comes from Joy the Baker. She uses whole wheat flour and oats to pack in the fiber, and her recipe calls for only 1/2 cup of sugar. Yummm.
Ancho Honey Chocolate Chip Bran Muffins: These aren't your typical bran muffins, but oh! are they tasty. The heat from the chiles combined with the sweet honey and chocolate chips tastes outright dangerous. You have to give these fiery muffins a try!
Healthy Pumpkin Banana Muffins: These muffins from Eat Me, Delicious are full of healthy ingredients like pumpkin, banana, and rolled oats. Talk about hearty!
TELL US: What's your favorite healthy muffin recipe?
Rachel is a Food Network intern from the University of Michigan. She loves to travel and sample healthy, regional dishes, but enjoys indulging in good, old-fashioned ice cream every now and then! Read more about all of our contributors »
You Might Also Like:
More posts from rphillips.
Similar Posts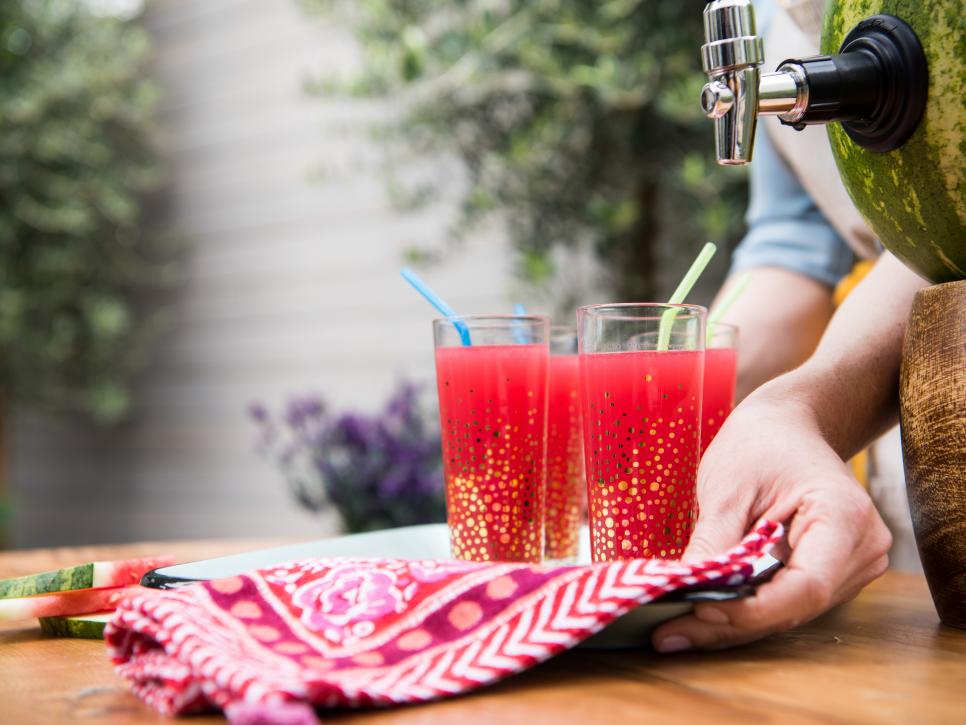 Tips and ideas for enjoying watermelon....