Green Bean and Celery Salad - Photo by Antonis Achilleos/Food Network Magazine
Dig in and grab a handful (or two) of green beans at your next trip to the market. Trim, wash and enjoy them raw with hummus or yogurt dip — or try one of these delicious recipes.
Roasted
This simple side has just 4 ingredients (two of which are salt and pepper) and cooks up in 15 minutes. Serve alongside salmon or chicken for a quick weeknight dinner.
RECIPE: Oven Roasted Green Beans
Kicked-Up
Add spice to your green beans with Chinese-style ingredients like chili peppers (mild or spicy), oyster sauce and garlic. When using a wok, you only need a small amount of fat (here, 1 tablespoon of peanut oil) which helps keep the calories in check.
RECIPE: Szechwan Long Green Beans
Salad
In this recipe, boiled green beans are combined with celery, lemon juice, parsley and capers for a deliciously refreshing starter or side dish.
RECIPE: Green Beans and Celery Salad (pictured)
Casserole
We couldn't leave out the traditional green bean casserole. In this slimmed-down version, there are no sticks of butter or cups of heavy cream — instead, mushrooms, veggie broth and a touch of oil help trim the calories without compromising flavor.
RECIPE: Green Bean Casserole, Slimmed
Sauteed
Who doesn't love the flavor of bacon? The trick is the portion — aim for about half a slice of regular bacon or 1 slice of turkey bacon per person. Chop well and toss evenly for a bacon-y crunch in every bite.
RECIPE: Southern Green Beans
TELL US: What's your favorite green bean recipe?
Toby Amidor, MS, RD, CDN, is a registered dietitian and consultant who specializes in food safety and culinary nutrition. See Toby's full bio »
You Might Also Like:
More posts from Toby Amidor.
Similar Posts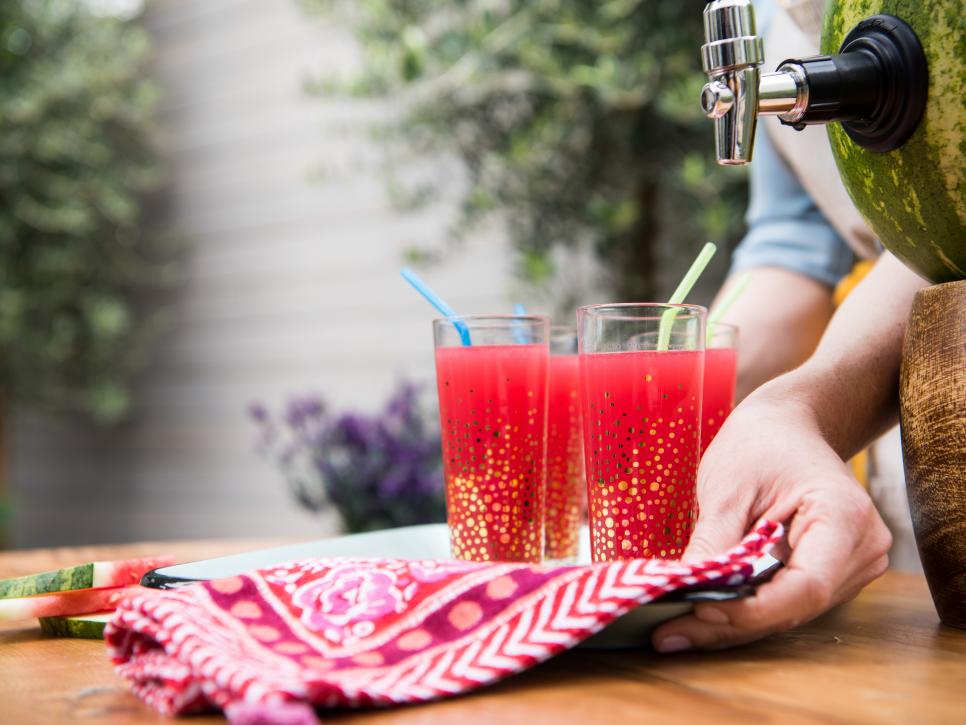 Tips and ideas for enjoying watermelon....