Sweet or spicy? Fruity or smoking hot? There are hundreds of varieties of salsa to choose from, so why turn summer days into a bore with your typical medium-spiced tomato salsa? Go a little crazy and give a fruity salsa salsa a try. Here are some of my favorites, from our recipe files and around the Web.
Sweet and Spicy
Fruity salsas satisfy even the most traditional or skeptical salsa lover, because they contain the perfect mixture of sweet, fruity flavors and spicy heat. You can still eat this salsa-with-a-twist with your favorite tortilla chips, or you can try it with homemade baked tortilla chips for a healthier option.
Salsa as Sauce
Fruit salsa's versatility makes it an excellent topping for chicken, pork, or fish. To quickly jazz-up your chicken dish, try sauteing chicken in spicy cherry salsa with shallots and garlic. Easy and incredibly delicious! Why not put fruit salsas in the spotlight at your next summer party?
Try These Fruity Salsas:
Cherry Salsa: This one reminds me of my favorite spicy cherry-peach salsa from Traverse City, Michigan! It's tangy, sweet and spicy, all at the same time. This salsa goes very well with chicken or pork.
Ellie's Mango Salsa: Mango salsa tastes delicious as a topper to your fish tacos . The colors alone will make you feel festive!
Watermelon Salsa: This colorful salsa from The Gourmet Foodie Blog is decked out with juicy watermelon, crunchy cucumber, jalapeno and cilantro.
Ataulfo Mango Salsa: Cooking with Amy's mango salsa features cilantro, green onions, and spicy chili powder for a winning summer combination.
To Make the Baked Tortilla Chips:
Preheat oven to 350 degrees F.
Slice two whole wheat tortillas into triangles.
Brush the triangle pieces with olive or canola oil and sprinkle some salt on top.
Set on a baking sheet and place on the middle rack of the oven for about 10 minutes, or until the tortilla pieces become fragrant.
Enjoy!
TELL US: What's your favorite fruity salsa?
Rachel is a Food Network intern from the University of Michigan. She loves to travel and sample healthy, regional dishes, but enjoys indulging in good, old-fashioned ice cream every now and then! Read more about all of our contributors »

You Might Also Like:
More posts from rphillips.
Similar Posts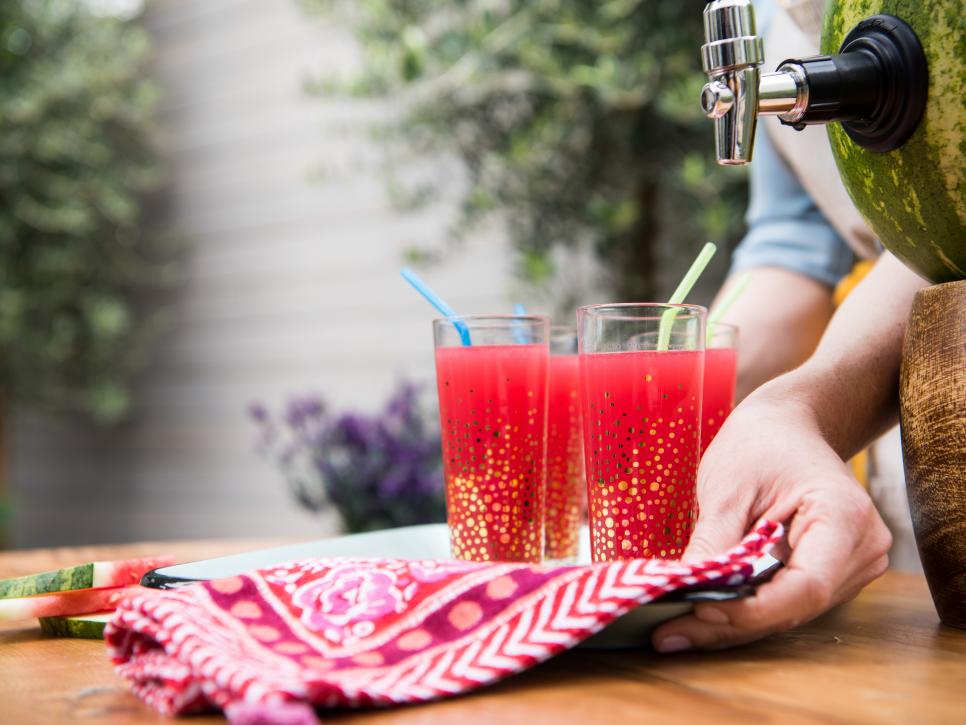 Tips and ideas for enjoying watermelon....