In this week's nutrition news: Brown rice helps prevent diabetes, getting Dad in the kitchen and what you need to know about the 2010 dietary guidelines.
2010 Dietary Guidelines
The USDA and HHS (Department of Health and Human Services) powwowed with experts to develop its newest set of dietary guidelines. What's new this year? Well, since much of the nation is obese and eats lots of added sugar, salt, refined grains and solid fats, the guidelines recommend a mostly plant-based diet with lots of whole grains, fruits and veggies and moderate amounts of lean meats, poultry and eggs. Federal programs, including U.S. school breakfasts and lunches, use these guidelines as a standard, so change may finally be coming to a school cafeteria  near you. The new guidelines have been published here for public review for 30 days.
TELL US: What do you think of these new diet guidelines?
Get Dad in the Kitchen!
My dad wasn't in the kitchen very often, and that seems to be the case in most homes. Studies show that only 13 percent of home-cooked meals are prepared by men. This doesn't mean that Dad needs to be cooking every meal, but a few more meals a week would be nice! Studies show that foods prepared at home are healthier and are lower in calories, fat and sodium, plus many experts believe that eating as a family is key to preventing childhood obesity.  So this Father's Day, why not teach Dad a few simple cooking tricks? It'll be good for everyone's health (and provide a great way to bond as a family).

Shed Pounds for a Better Sex Life
Now there's another good reason to shed pounds — being obese has been linked to an increased risk of sexual problems. A new study published in the British Medical Journal found that obese women were 30 percent less likely than normal-weight women to have a sexual partner in the past year, while overweight men had a higher rate of erectile dysfunction. Obesity is also linked to muscular and skeletal problems, which can also make things more challenging in the bedroom.
Brown Rice Helps Prevent Diabetes
We've told you about the health benefits of brown rice, and new research backs this up. A Harvard study looked at rice intake in almost 200,000 folks.  Subjects who ate white rice 5 times per week were 1.17 times more likely to develop type 2 diabetes when compared with those who ate it less than once a month.  But there's good news — researchers estimated that by replacing one-third of a serving of white with brown rice it can lower the risk of Type 2 diabetes by 16 percent. So next time you're shopping, think of this study reach for the whole-grain stuff!
Campbell's New Reduced Sodium Soups
With the lower salt initiative in full swing, Campbell's has released their new line of reduced-sodium soups. An additional 21 varieties of their condensed soups contain less sodium with natural sea salt added, for a grand total of 45 low-sodium choices.
TELL US: Have you tried Campbells' reduced sodium soups?
Toby Amidor, MS, RD, CDN, is a registered dietitian and consultant who specializes in food safety and culinary nutrition. See Toby's full bio »
More posts from Toby Amidor.
Similar Posts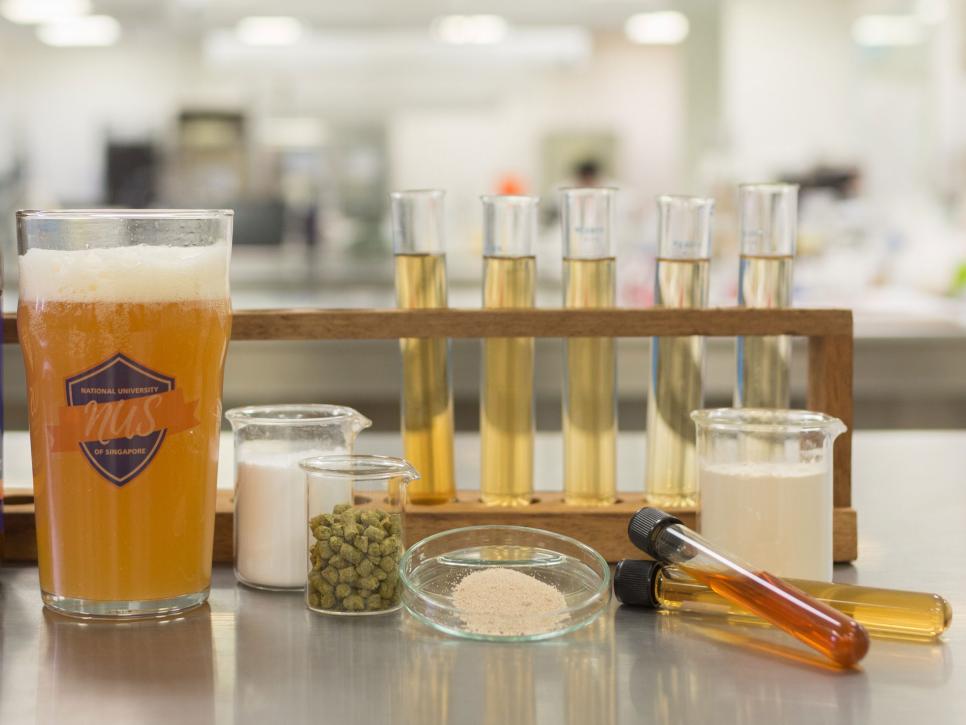 A research team at the National University of Singapore has created a probiotic sour beer....