Here at Healthy Eats (and Food Network), we've been counting down to summer produce season, and fruits and vegetables are never fresher than when you get them straight from the source: the farmer! Every week, we'll be highlighting the best finds in our CSA boxes.
I don't have a beautiful garden. I say it's because I live in a tiny apartment in the city, but even if I had a huge hard, I lack the time, patience and green thumb required to grow my own food and flowers. What I do have is an organic farm in my community that will deliver to me the fresh produce I crave, without my having to hoe.
Our relationship — mine and my farm — is possible because I'm a member of a CSA (community supported agriculture), an amazing little setup that benefits me, my farmer and my community. It works like this: My farmer makes a certain number of "shares" available to the public, and community members can sign up and pay in advance for a box of produce each week for the duration of the farming season. The farmer knows how much to plant early in the season, has a guaranteed income upfront and can spend the farming season planting and harvesting (16 hours/day!) instead of marketing and selling his goods. The benefit for me and my neighbors is that we get fresh, local, affordable produce weekly, we have a relationship with the farmer who grows our food and are also able to socialize with our neighbors at produce pickups and events. My CSA is housed at a synagogue in my neighborhood, but there are thousands of CSAs in the country; find one (or a farmers' market) in your hometown.
Last night was my first pickup of the season (there are 26 weeks in my CSA) and my box was full of red Boston lettuce, green Boston lettuce, spinach, baby arugula, breakfast radishes, baby Japanese salad turnips, rhubarb and strawberries. Ordinarily, I look forward to trying new recipes out, especially when I get produce I'm unfamiliar with — and I will do this throughout the season. But last night, my veggies were so fresh, I barely got them out of the salad spinner before I ate them.
I did make a big salad with the lettuces, arugula, turnip and radish greens (you can and should eat the tops!), turnips and radishes that I topped with a quick homemade hummus for some protein, and a spritz of lemon for the dressing. I also stewed the rhubarb and some strawberries in some water and a little brown sugar, which I ate plain but love over oatmeal or Greek yogurt.  I'm planning on sauteing the spinach and remaining turnip and radish greens tonight in some olive oil and garlic, and then counting the days until my next share arrives.
Do you belong to a CSA? Here are some great tips on how to store nearly every kind of produce so it lasts the week. And please, tell us what you've made with your share so far!
Michelle Buffardi is the web editor for Food Network Magazine, a long-time vegetarian and part-time vegan who indulges in her weakness for pizza only on the weekends. She's  proud to prepare healthy, home-cooked meals nightly in the world's tiniest kitchen. Learn more about all our contributors »
You Might Also Like:
More posts from Michelle Buffardi.
Similar Posts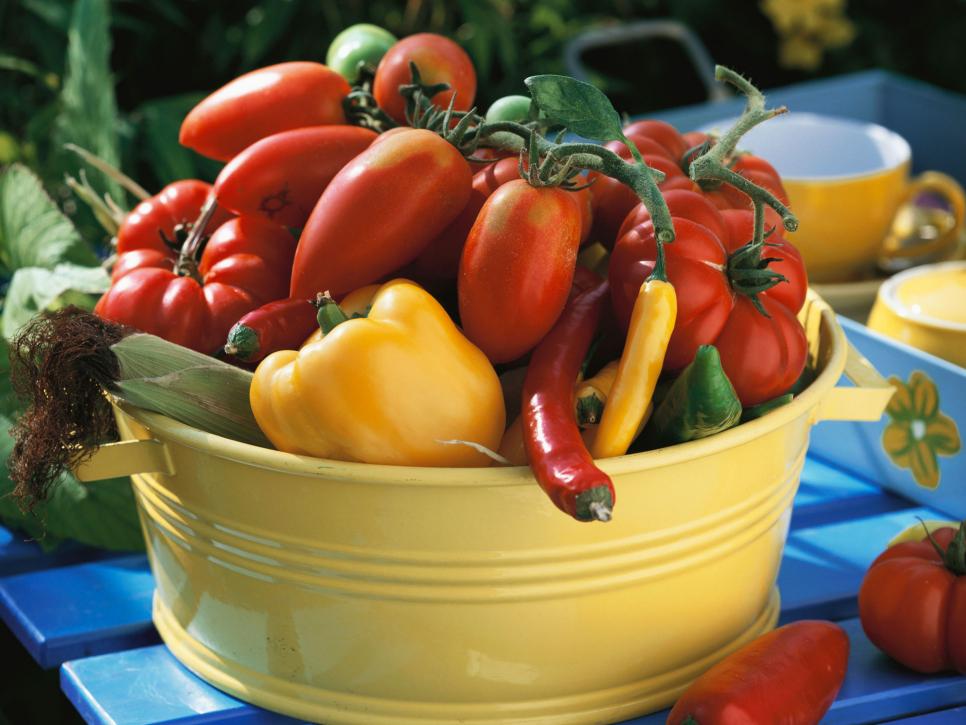 Check out these fresh ways to use an abundance of summer produce....