The Paleo diet (a.k.a. the Hunter-Gatherer or Caveman diet) has been around for 40 years and has recently resurfaced with a vengeance. But should we be reverting back to what caveman ate thousands of years ago? Here's the need-to-know about the oldest diet around.
Overview
The Paleo diet suggests eating like our early ancestors did during Paleolithic times — the period before the birth of modern agriculture (about 10,000 years ago).  It doesn't advocate that men hunt for meat dressed in loin cloths; rather, the diet advocates eating fewer processed foods and loads of fruits and veggies.
The creators of the book (including the grandnephew of "godfather of fitness" Jack LaLanne) claim that by following this diet you'll get rid of acne, increase your athletic performance and become naturally lean.  They also claim that increased fruit-and-veggie intake will improve symptoms of diseases like asthma, osteoporosis and high blood pressure.
The Plan
The Paleo diet encourages followers to eat lots of fresh fruits and veggies, lean meats and seafood — foods high in soluble fiber, antioxidants, phytochemicals, omega-3's and monounsaturated fats.
The diet identifies certain foods that contributing to weight gain, heart disease and diabetes and discourages dieters from eating them. These foods include refined sugars and grains (like high fructose corn syrup and white flour), saturated and trans fat, salt processed foods and yeast (like in baked goods and pickled foods). Dairy and grains (even whole grains) are also discouraged and should be replaced with fruits and veggies.
The diet gives you alternative suggestions to replace some of the discouraged foods:
Salt: Replace it with spice combination made from ingredients such as powdered garlic, powdered onions, lime juice, salt-free lemon pepper, cayenne pepper, black pepper and oregano.
Vinegar: Substitute with lemon or lime juice
Butter and Fat: Instead of margarine, butter, shortening and lard, use oils such as olive, flaxseed, canola, walnut or avocado.
Sugar: Use fruit purees flavored with lemon juice and spices (like cinnamon, ginger, vanilla) instead of any type of sweeteners. Agave nectar and honey are considered healthy substitutes, but should be eaten sparingly.
The Costs
You can pick up a copy of the Paleo Diet book for about $15. The accompanying Web site is not very helpful in creating a meal plan, and can overwhelm you with tons of scientific jargon. A free Paleo diet newsletter is also available on the site.
The real cost of this diet is the food. Although your shopping list will contain fewer processed foods, you'll need to visit the market frequently to stock up on fruits and veggies. If you're visiting a restaurant or flying out of town, you'll find it very challenging to find items on the menu that meet the criteria for this plan. You'll also have a tough time during parties and will probably have to bring your own food.
The Good
The diet recommends fewer processed food and lots of fruits and veggies.
It promotes eating lean meats.
Exercise is a must with this diet plan.
The Not-So Good
This is a tough diet to follow — avoiding all flours and refined sugars is a challenge.
The elimination of entire groups of food (like grains, milk and legumes) also eliminates essential nutrients from the diet.
This plan would be very tough to follow while traveling, eating out or socializing.
Too much scientific jargon, much of which is controversial, such as the elimination of milk from the diet.
The Bottom Line: There are many other proven ways to lose weight that don't involve eliminating most of the foods found in your supermarket. Although this plan promotes lots of fruits and vegetables, other foods like whole grains, legumes and dairy should be part of a well-balanced diet. The impractical nature of trying to follow this diet will leave dieters stressed and impede their ability to follow this plan for the long haul.
TELL US: Have you tried the Paleo Diet?
Read up on other diets:
Toby Amidor, MS, RD, CDN, is a registered dietitian and consultant who specializes in food safety and culinary nutrition. See Toby's full bio »
More posts from Toby Amidor.
Similar Posts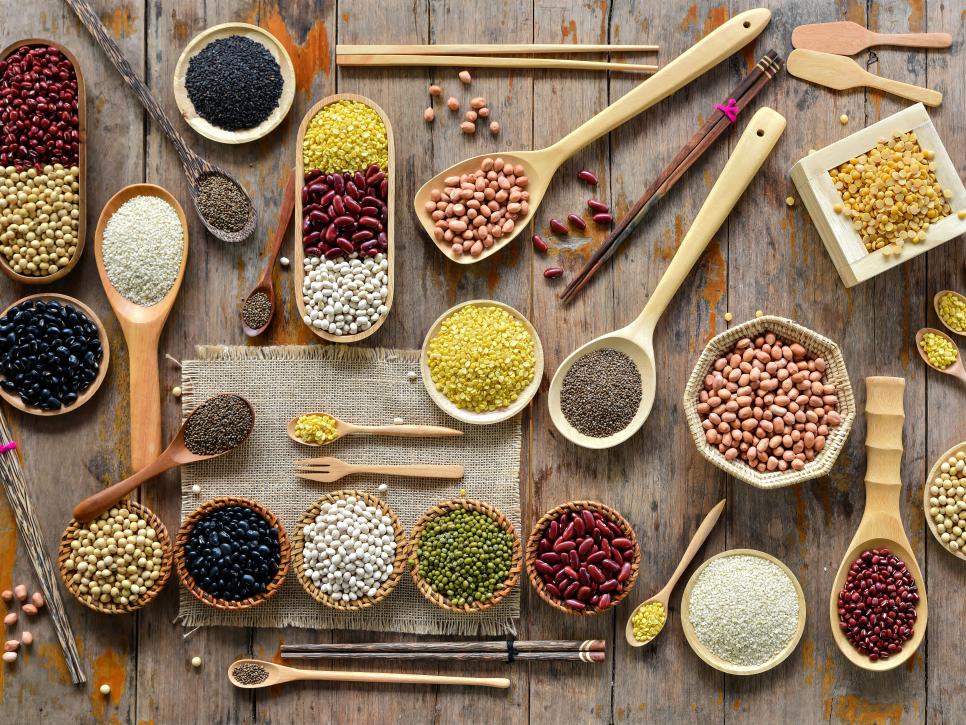 If you follow a meatless diet, make sure you're getting enough of these 6 key nutrients....