With so many choices (and temptations!), shopping at the supermarket can make your head spin. We'll give you the inside scoop and  get you on your way to becoming a smarter shopper.
Tip #1: Shop the Perimeter
All the fresh foods — fruits, veggies, dairy and meats — are around the perimeter of the store. The milk aisle is typically placed in the far end of the store so you'll have to walk through aisles of highly packaged processed foods to get there. And the more we see, the more we buy. If you work the outside of the store, you'll end up filling your cart with healthier (and less-processed) choices.
Tip #2: Avoid Crowds
I absolutely hate lines — I always end up being stressed about how long I will have to wait on line and don't fully concentrate on what I'm purchasing. Hitting the market early in the morning or around dinnertime (5 p.m.  to 9 p.m.) or later will give you free reign of the store. This is especially true on Wednesdays, which are usually the least-crowded day of the week.
Tip #3: Look High and Low
Products may look like they're randomly placed on shelves, but the arrangement is actually very strategic.  Those at eye levels are usually from larger companies that have money to stock their products in the perfect place. Take a minute a look on higher and lower shelves — you'll find some smaller companies, some of which sell healthier (and less expensive) products.
Tip #4: Be Wary of Specials
As we always tell you — moderation, moderation, moderation! That also goes for how many packages you buy. Even if you find a healthy product like yogurt or whole wheat bread on special, think about if you really need to buy 10 for $10. The extras will either end up in the trash or in in the belly of someone who didn't need those extra calories.  Many times, you can still get a special price without buying all 10 items — investigate before you invest.
Tip #5: Use Your Arms
If you're running in for a few items, forgo the cart or basket and use your arms. This will help you avoid some last minute indulges you don't really need.
Other important tips to keep in mind before shopping:
Come to the store with a written shopping list and stick to it!
Always shop on a full stomach — if you're hungry, everything in the store will end up in your cart (especially junkie snack foods).
Avoid bringing your kids unless you can stick to a firm NO. I always dread checking out when I have my kids with me — all the darn candy is at their eye level. I've learned to say no and I stick to my guns.
TELL US: What are your tips for healthy supermarket shopping?
More Healthy Shopping Guides:
Toby Amidor, MS, RD, CDN, is a registered dietitian and consultant who specializes in food safety and culinary nutrition. See Toby's full bio »
More posts from Toby Amidor.
Similar Posts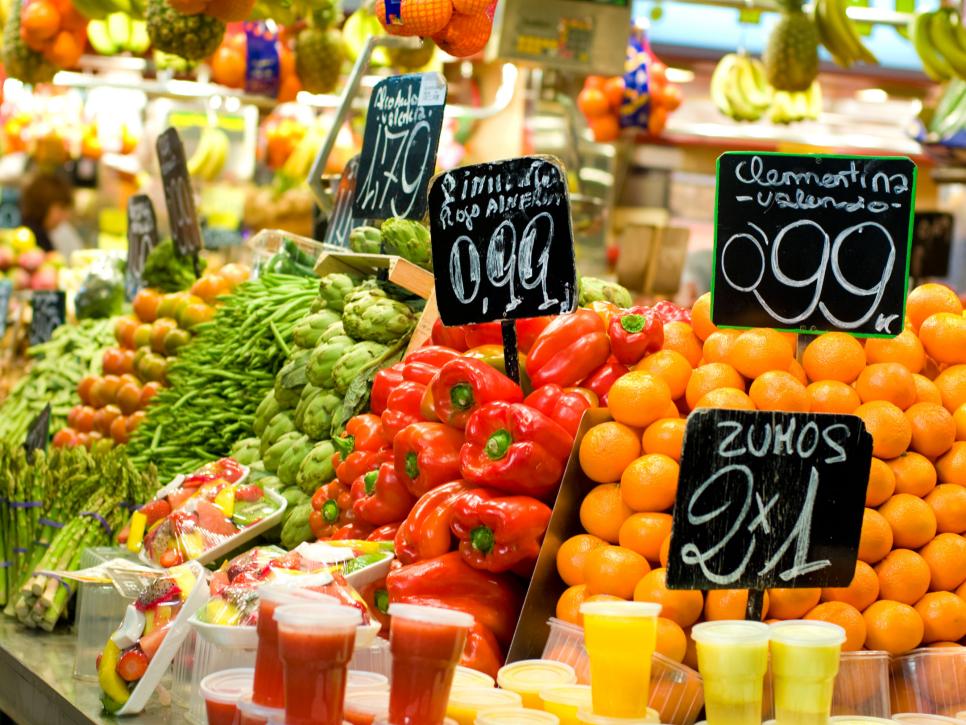 Stave off vacation weight gain with these easy, nutritionist-approved tips. ...