Sure, the bottled stuff is okay, but it's easy (and delicious) to whip up a batch of custom barbecue sauce.  Use our homemade versions to add sizzle to chops, chicken, fish and veggies at your next cookout. The best part? You control the ingredients.
Why Make Your Own?
Bottled condiments like barbecue sauce are famously high in sugar and sodium. A little sugar and spice is definitely necessary, but some of the store-bought brands get carried away. If you do shop for BBQ sauce, check labels for ingredients you recognize. There are some decent brands out there — see our top picks for bottled sauces and learn more about what to look for.
Homemade Versions
Barbecue sauce often has quite a few ingredients, but chances are you have most of them on hand. Recipes traditionally call for ketchup and other canned tomato products along with sugar, spices, vinegar and maybe some molasses or Worcestershire sauce. Mustard, beer and even jams and jellies might find their way in too. Since they're made with salty and sugary ingredients, taste as you go – you might find you can cut back a bit on some of the ingredients. Portion control helps too – calories can range anywhere from 40 to 100 per serving (two tablespoons) so figure on about one or two tablespoons per person.
Recipes to Try:
Neely's BBQ Sauce
Peach-Mustard BBQ Sauce
Cola Barbecue Sauce
Kansas City-Style BBQ Sauce
Grilled Shrimp with Grapefruit BBQ Sauce
Chicken with Mango Barbecue Sauce
Dana Angelo White, MS, RD, ATC, is a registered dietitian, certified athletic trainer and owner of Dana White Nutrition, Inc., which specializes in culinary and sports nutrition. See Dana's full bio »
You Might Also Like:
More posts from Dana Angelo White.
Similar Posts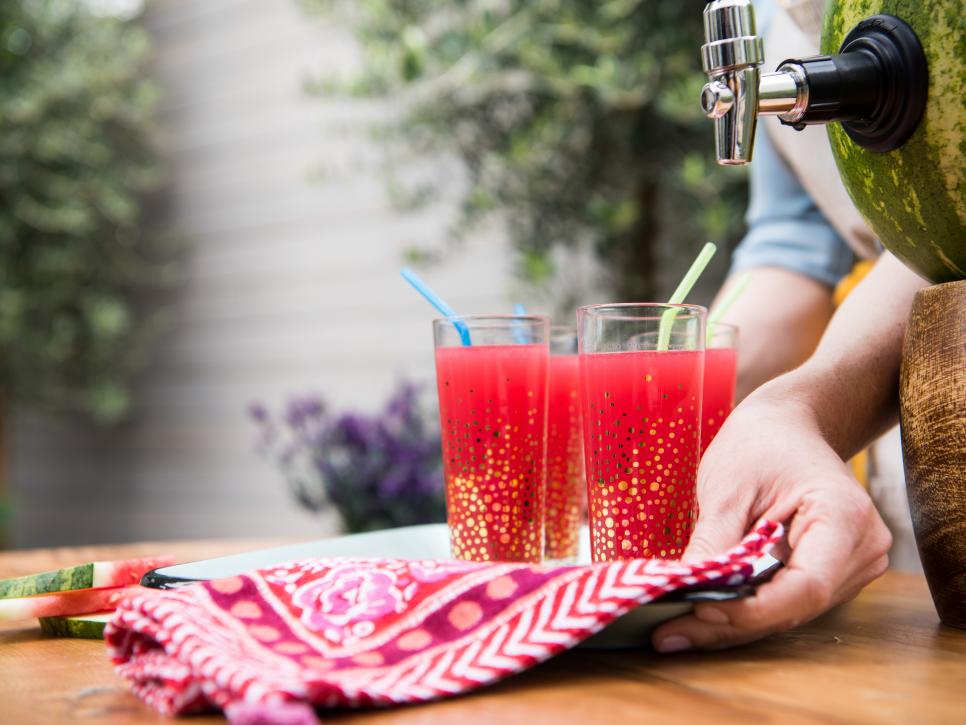 Tips and ideas for enjoying watermelon....