In-season strawberries are delicious all by themselves, but I love to enjoy these nutrient-packed berries other ways too — from traditional sweets to new savory twists.  Give these 5 recipes a try while the red gems are at their peak.
With Greens
Brighten up a bed of greens by tossing in sliced strawberries. Veggies like spinach contain iron,  which is more easily absorbed with the help of the vitamin C-packed strawberries.
RECIPE: Spinach and Strawberry Salad
With Cream
Who can resist strawberries and cream? This lighter version uses part-skim ricotta cheese and makes for a fabulous dessert or afternoon snack.
RECIPE: Balsamic Strawberries with Ricotta Cream (pictured)
With Chocolate
Strawberries and chocolate is already the perfect combination, but have you tried stuffing them with chocolate and roasting them? Three strawberries (considered one serving) contain only 108 calories and 7 grams of total fat. For some extra health benefits, choose antioxidant-rich dark chocolate.
RECIPE: Stuffed Roasted Strawberries
With Sugar
Strawberries plus sugar makes a mean jam. Making your own means fewer preservatives and no high fructose corn syrup (many commercial jams contain it for extra sweetness). Use a tablespoon on toast, in oatmeal or atop a stack of pancakes.
RECIPE: Easy Strawberry Jam
With Liqueur
Combine strawberries with your favorite fruit to make a delicious smoothie (strawberries and banana are my favorite combo). Add a splash of liqueur or vodka and you've got a relaxing (and vitamin-packed) weekend beverage.
RECIPE: Spiked Weekend Smoothie
Bonus Recipe
Want some strawberries with a Mexican flare?  This new twist on a tostada pairs sweet strawberries with spicy  jalapenos and chili powder and creamy cheese and avocados. If you can't get your hands on jicama, try apples, celery or cucumbers instead.
RECIPE: Strawberry Tostada
TELL US: What's your favorite way to enjoy strawberries?
Toby Amidor, MS, RD, CDN, is a registered dietitian and consultant who specializes in food safety and culinary nutrition. See Toby's full bio »
You Might Also Like:
More posts from Toby Amidor.
Similar Posts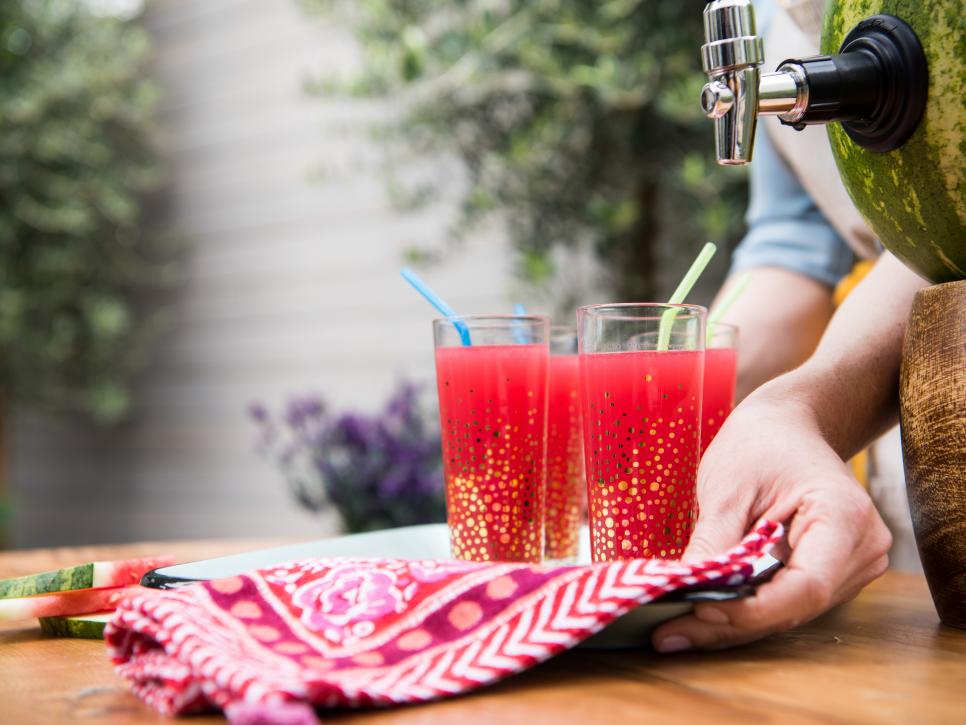 Tips and ideas for enjoying watermelon....