Toby's Chocolate, Peanut Butter and Banana Smoothie
My family is always in a rush, so I like to whip up smoothies for a quick on-the-go snack or meal. To satisfy my chocolate cravings (and hunger), I make this recipe with five simple ingredients I always have on hand.
Chocolate-Peanut Butter Smoothies
Serves: 1
Ingredients:
1 medium banana, frozen
1/4 cup non fat milk
1/4 cup non fat plain Greek yogurt
1 tablespoon natural, creamy peanut butter
1 tablespoon chocolate syrup
Banana
I always keep bananas on the counter for my kids to grab for a snack. When the bananas start to brown, I peel and store them in a plastic bag in the freezer. Frozen bananas add a frothy texture and loads of heart-healthy potassium.
Milk
Milk goes well with peanut butter and adds calcium and protein. To help cut artery clogging saturated fat, I recommend nonfat and low fat (1 percent) milk. If you're intolerant or allergic to milk, read up on cow's milk alternatives.
Plain Greek Yogurt
Creamy, tangy Greek yogurt has about double the protein of traditional yogurts, which will help keep you feeling full. If you're feeling adventurous, try making your own.
Natural Peanut Butter
Packed with heart-healthy unsaturated fat, natural peanut butter is a staple in my fridge. Check the label to make sure yours isn't packed with sugar and unhealthy hydrogenated fats. You can find out how several popular brands stacked up in our peanut butter taste test.
Chocolate Syrup
I often turn to chocolate syrup to satisfy  my sweet tooth. The secret is to control how much and how often you add the sweet stuff: A tablespoon added to a glass of milk, bowl of fresh berries or to a smoothie is all it takes. One tablespoon contains 50 calories and 10 grams of sugar.
Directions:
Combine ingredients and blend until smooth. Pour in a glass and serve.
Nutrition info per serving (8-ounces):
Calories: 311
Total Fat: 8 grams
Saturated Fat: 1 grams
Total Carbohydrate: 47 grams
Protein: 13 grams
Sodium: 116 milligrams
Cholesterol: 1 milligrams
Fiber:  4 grams
More simple smoothie recipes to try:
Toby Amidor, MS, RD, CDN, is a registered dietitian and consultant who specializes in food safety and culinary nutrition. See Toby's full bio »
You Might Also Like:
More posts from Toby Amidor.
Similar Posts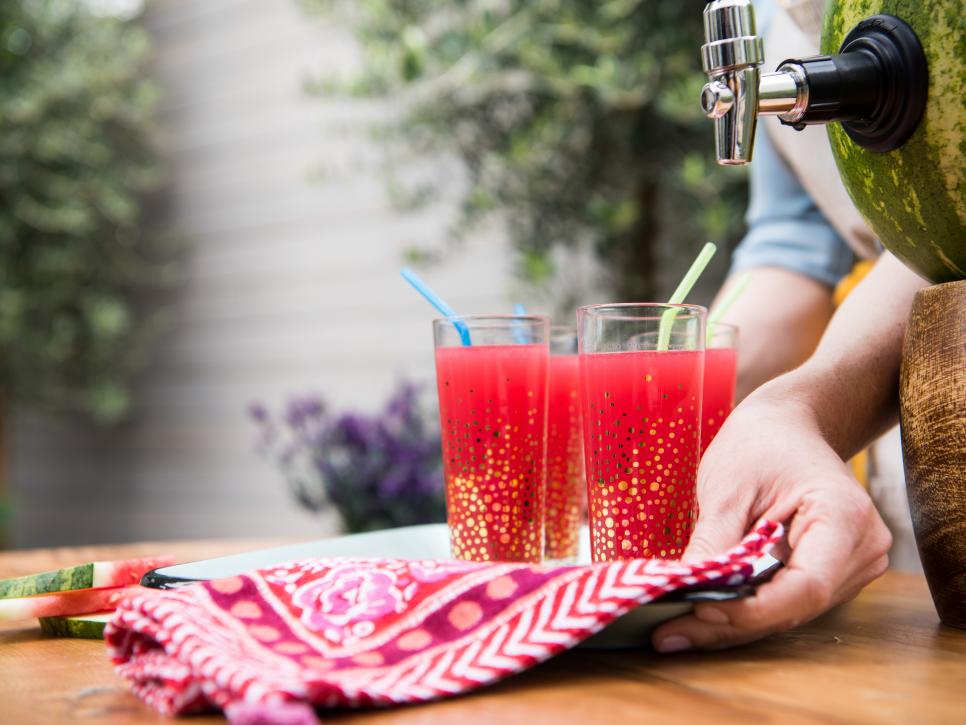 Tips and ideas for enjoying watermelon....