My CSA box is erupting with gigantic bunches of this leafy green veggie. This variety of Swiss chard has fluffy, tender green leaves and edible stems bursting with color and flavor.
Chard is low in calories and packed with nutrients like potassium, iron and vitamins C and K. Use it anywhere you would used cooked spinach—the flavor is similar, only chard is slightly bitter (in a good way).  And don't forget those beautiful stems, they just need a few extra minutes of cooking—add them to the pan or pot a few minutes ahead of the leaves.
My top 5 favorite things to do with Swiss chard.
Sauté with olive oil, garlic, and a splash of balsamic vinegar
Use sautéed leftovers (see #1) for a pizza topping — my hands-down favorite!
Add to stir-fry
Wilt into tomato sauce and serve over pasta
Add to soup
Recipes to try:
Savory Swiss Chard
Swiss Chard and Potato Enchiladas
Whole Wheat Spaghetti with Swiss Chard and Pecorino Cheese (pictured)
More posts from Dana Angelo White.
Similar Posts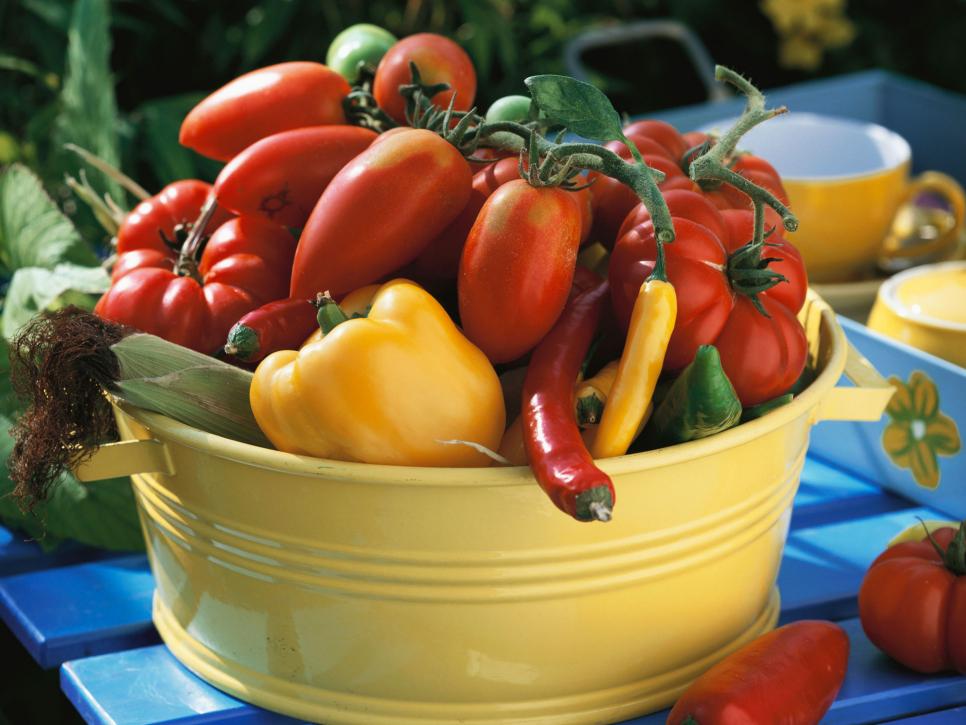 Check out these fresh ways to use an abundance of summer produce....