When you're craving Mexican food, tacos top the list of need-to-have foods. With some simple swaps, tacos can be part of a healthy diet — read through our tips to find out how to order (or make them yourself).
Baked, Not Fried
It's all about the taco shell. Instead of the messy, fried shells, choose a baked soft shell or soft corn tortillas. Many markets now carry multigrain and whole-wheat flour tortillas — those are good choices to up your fiber.
The Proteins
Whether it's chicken, pork or beef, always choose the leaner cuts and trim the fat or skin. Here's a list of the leanest choices:
Pork: tenderloin or loin
Beef: sirloin or flank steak
Chicken: skinless breast
If you're using ground beef, lighten it up by adding beans or TVP (texturized vegetable protein) for part of the beef.
Don't count out fish and veggies — shrimp, tilapia and mahi-mahi make a mean taco. If you want to go meatless, grill up veggies like peppers, onions or zucchini or just go for good old rice and beans.
The Add-Ins
The high-fat toppers include guacamole, cheese and sour cream — most folks add too much and cause the calories to soar. Keep these tips in mind when you're stuffing your taco:
Choose one or two higher fat ingredients — or just don't buy one of them so you're less tempted to use it (I typically skip the sour cream). Use only one tablespoon of these high fat toppers on each taco.
Substitute for high fat ingredients — try reduced fat sour cream or non-fat Greek yogurt and lower-fat cheeses instead of the full fat varieties.
Pile on the salsa — it's low in calories with tons of vitamins C.
Spice it up with a dash or two (or three) of hot sauce — it also has very few calories
Pile on the veggies — they have fiber to help fill you up
Rice and beans are another side that goes into tacos — since you already have carbs from the taco shell or wrap, skip the rice. That way you can have one or two more tacos instead. If you really need your rice and beans, try one of these lightened-up recipes.
Toby Amidor, MS, RD, CDN, is a registered dietitian and consultant who specializes in food safety and culinary nutrition. See Toby's full bio »
You Might Also Like:
More posts from Toby Amidor.
Similar Posts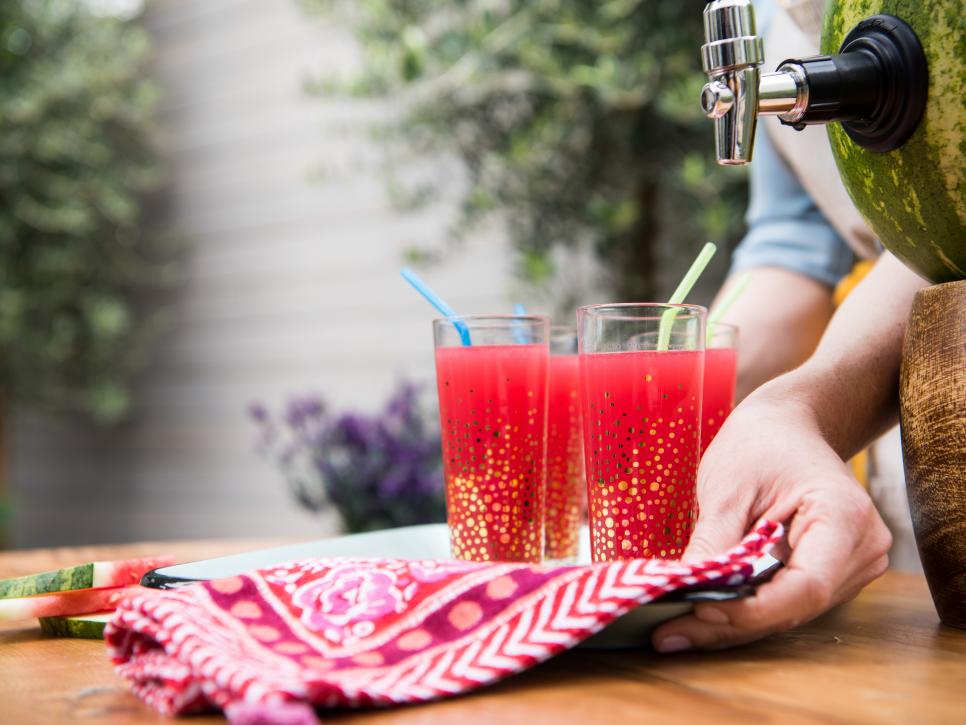 Tips and ideas for enjoying watermelon....