Scallions are springing into season (they just appeared in my CSA box!) and I've started adding the subtle spring onions to just about everything that comes out of my kitchen, from salsas to salads to soups. Find out all there is to know about the earliest-arriving root veggie of the year.
What, Where, When?
Scallions (a.k.a green onions or spring onions) are in season from early spring throughout the summer months. They resemble miniature leeks with firm white bases and tender, straight green leaves.
Scallions definitely smell and taste like onions, only sweeter, with a subtle spicy bite. Make sure to use both the white and greens parts – the green tops are extra sweet and the white ends have a bit more crunch.
Nutrition Facts
One cup of raw scallions has only 32 calories, 3 grams of fiber and almost 10 percent of your daily needs for iron and potassium. While you may not be eating them raw by the cup, add them to all kinds of recipes and the nutrients will add up.
What To Do With Scallions
Add raw scallions in dishes where you want just a hint of fresh onion flavor, like pasta salads, soups, guacamole, salad dressing and salsas (try them in mango salsa). Flavor up softened butter with finely chopped scallions and lemon zest to spread on freshly baked bread. Delicious!
You can also stir-fry, roast or even grill scallions to bring out their natural sugars. When lightly cooked, they make a great addition to potato salad, pizza, rice and beans or scrambled eggs.
Shopping Tip: Choose scallions that are crisp and brightly colored. Store in a plastic bag in the refrigerator for up to 5 days.
Recipes To Try:
Dana Angelo White, MS, RD, ATC, is a registered dietitian, certified athletic trainer and owner of Dana White Nutrition, Inc., which specializes in culinary and sports nutrition. See Dana's full bio »

You Might Also Like:
More posts from Dana Angelo White.
Similar Posts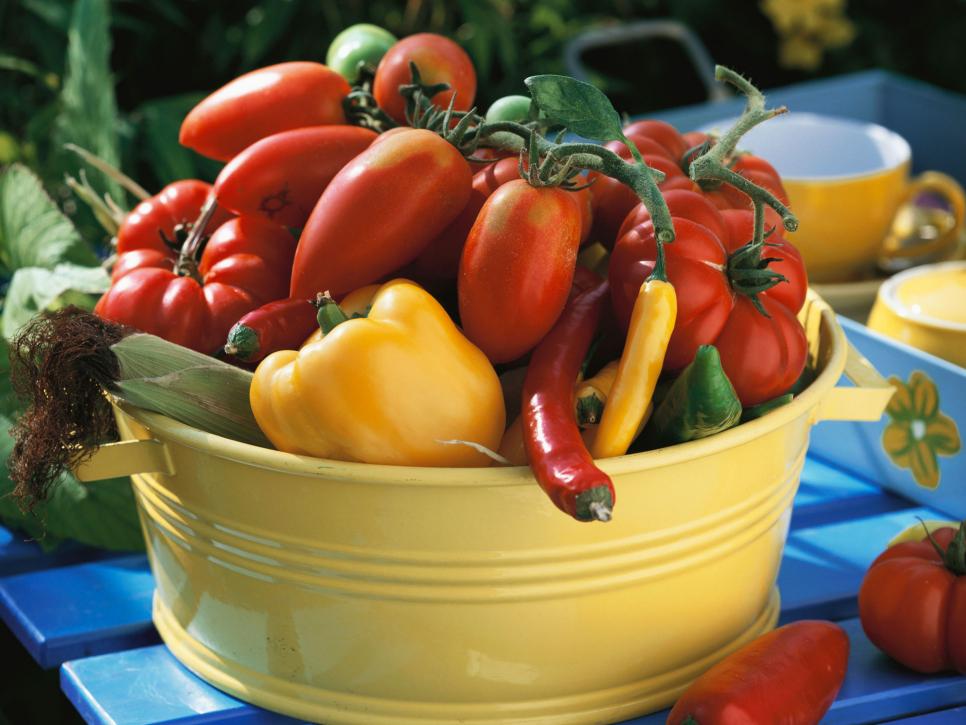 Check out these fresh ways to use an abundance of summer produce....