Whether you're a committed vegetarian or vegan or just want to try something new, meatless meals provide great variety to your dinner table meal line-up. They can be both delicious and healthy (foregoing meat isn't an excuse to eat cheese pizza every day!) We chose 25 tasty recipes covering all of the major food groups vegetarians should be eating (these are healthy picks for meat-eaters, too): fruits and veggies, whole grains, beans/legumes, nuts, and seeds.
All of these recipes are vegetarian-friendly, although some call for eggs or dairy products. Those marked with a (v) are vegan, meaning they use no animal products — no butter, eggs, cheese, honey, etc. And like all our recipes, each has fewer than 450 calories and 15 grams of fat.
1. Vegetarian Summer Rolls (v)
2. Cool Cucumber Soup (v)
3. Eggplant and Onion Soup with Fresh Thyme (v)
4. Vegetarian Chili
5. Chickpea and Spinach Salad with Cumin Dressing and Yogurt Sauce
6. Maple Granola (v)
7. Couscous with Pistachios and Scallions (v)
8. Cucumber Bell Pepper Quinoa (v)
9. Spelt Wheat, Pear and Watercress Salad
10. Cottage Cheese Biscuits
11. Edamame (v)
12. 2-Alarm Tofu Dip (v)
13. Barefood Contessa's Hummus (v)
14. Split Pea Burgers (v)
15. Tempeh Pepper Steak (v)
16. Greek Caponata (v)
17. Grilled Onions and Mushrooms with Limed Sour Cream
18. Grilled Zucchini Rolls with Herbs and Cheese
19. Eggplant Dip with Pomegranate and Tahini (v)
20. Pineapple with Spicy Sugar Dip
21. Cornmeal-Crusted Roasted Ratatouille Tart
22. Blueberry-Almond French Toast Bake
23. Spaghetti Frittata
24. Mexican Tortilla Pizza (v)
25. Fettuccini Alfredo
You Might Also Like
More posts from Karen Ostergren.
Similar Posts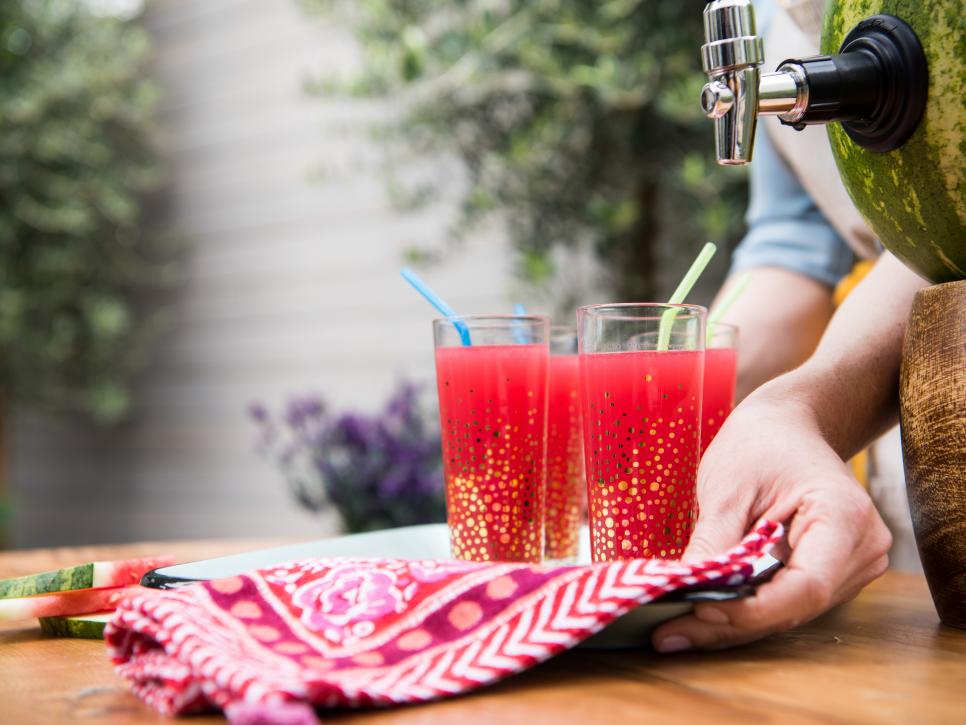 Tips and ideas for enjoying watermelon....