I've always been fascinated by nutrient-packed rhubarb. It looks like a large piece of red celery, is incredibly tart and is a frequent dessert star.  But don't limit rhubarb to the sweets table — there are quite a few things to do with this quintessential spring goodie.  If you've never experienced this pleasingly sour plant, try it! Here are 5 different ways.
Classic Rhubarb Crumble
Sweet strawberries are a common foil for tart rhubarb, but a hazelnut topping adds sweetness to this springy crumble. A few spoonfuls of this warm, crunchy dessert is all you need.
RECIPE: Rhubarb Crumble (pictured)
Brownies! (Yes, Brownies)
Chocolate and rhubarb – what a fantastically unexpected pair. Cut brownies into small squares for bite-sized portions. This recipe is at the top of my list when I bring rhubarb home from the farmers market!
RECIPE: Mexican Rhubarb Chocolate Chunk Brownies

Vinegar
Leave it to Claire Robinson to come up with such a simple (and low calorie) rhubarb-infused sauce. Drizzle on grilled fish or roasted veggies.
RECIPE: Roasted Asparagus with Rhubarb Vinegar
Chutney
This spicy condiment is sweet, tart and full of bold flavor. Serve it with pork, chicken, shrimp or cheese and some crusty whole grain bread.
RECIPE: Sautéed Pork Chops with Sherry-Berry Pan Gravy
Grown-Up Milkshake
This decadent cocktail is made with sugar, vodka, cognac and ice cream. Keep servings to just one of these babies or save some calories and share with a buddy.
RECIPE: Cool Rhuby Cordial
TELL US: What's your favorite rhubarb recipe?
Dana Angelo White, MS, RD, ATC, is a registered dietitian, certified athletic trainer and owner of Dana White Nutrition, Inc., which specializes in culinary and sports nutrition. See Dana's full bio »

You Might Also Like:
More posts from Dana Angelo White.
Similar Posts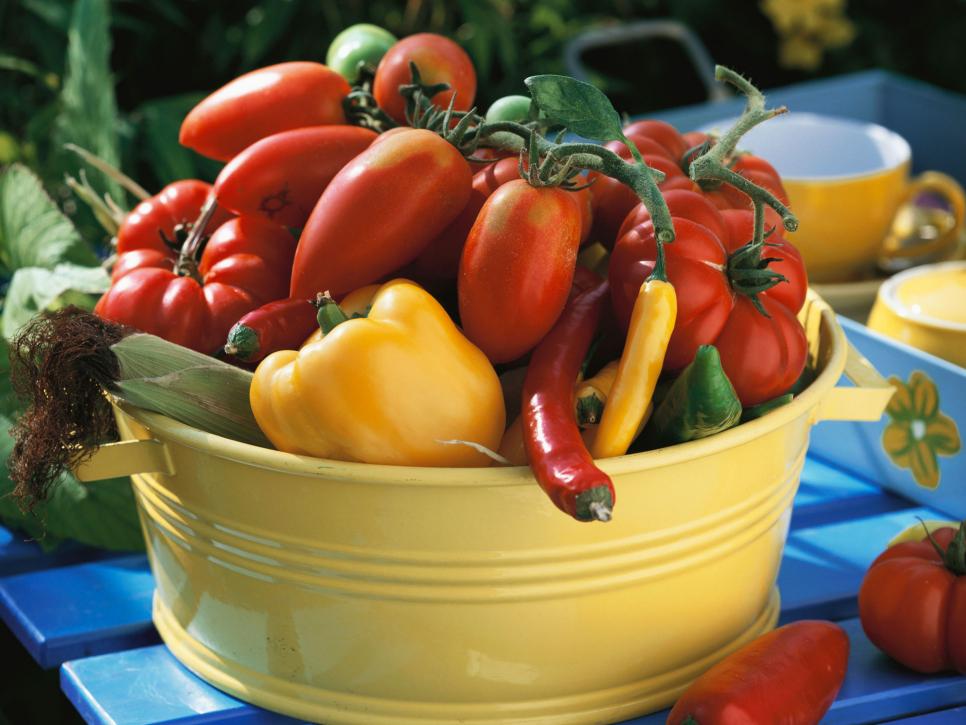 Check out these fresh ways to use an abundance of summer produce....