In this week's nutrition news: A new iPhone app helps allergy-prone eaters, study links trans fat with sudden heart attacks and celebrity chefs join the battle against childhood obesity.
Celeb Chefs vs. Childhood Obesity
Celebrity chefs are joining ranks with longtime fresh food advocates like Alice Waters and Michael Pollan to promote food that's  tasty and healthy.  Jamie Oliver is overhauling  school lunches on his new show Jamie Oliver's Food Revolution, and Rachael Ray is making over NYC school lunches and promoting healthy eating with her non-profit Yum-o!. (We're proud of our Food Network chefs!)
Meatless Mondays Spread to San Fran
Britain and Paris do it, and now San Francisco is jumping on the Meatless Monday bandwagon. San Francisco's Board of Supervisors approved legislation encouraging San Franciscans  to go vegetarian every Monday. Even more impressive: The measure urges restaurants, grocery stores and schools to offer more plant-based options in the name of health and the environment. A big thumbs up goes to San Francisco!
New Trend: Pre-Dinner Photography
I'll admit it: I love snapping pics of my food before I take a bite.  And it's not just me — sharing food photos online is a growing trend. Diners document everything from morning cereal to late-night snacks, then share photos with fellow food lovers in groups like Flickr's "I Ate This," which has more than 300,000 photos from 19,000 members.   What are you cooking up this week?  Post photos on our Facebook page to show us what you're munching on.
Fighting Food Allergies? There's An App For That
Shopping for food when you have a food allergy can be frustrating. The label print is small, and the language can be confusing. An iPhone app in the testing phase aims to make finding new products simpler.  The app will scan barcodes on more than 1 million food products to detect allergens such as wheat, egg, peanut and shellfish.  No word on the free application's official release date.
Trans Fats May Be Deadly
We know that trans fats increase the risk of heart disease and stroke. But a new study found that women who got 2.5 percent of their daily calories from trans fat were three times more likely to die of a sudden heart attack than women who took in fewer than one percent of  calories from trans fat. The take home message: be mindful of how much trans fat you take in — the less you eat, the better.
Toby Amidor, MS, RD, CDN, is a registered dietitian and consultant who specializes in food safety and culinary nutrition. See Toby's full bio »

More posts from Toby Amidor.
Similar Posts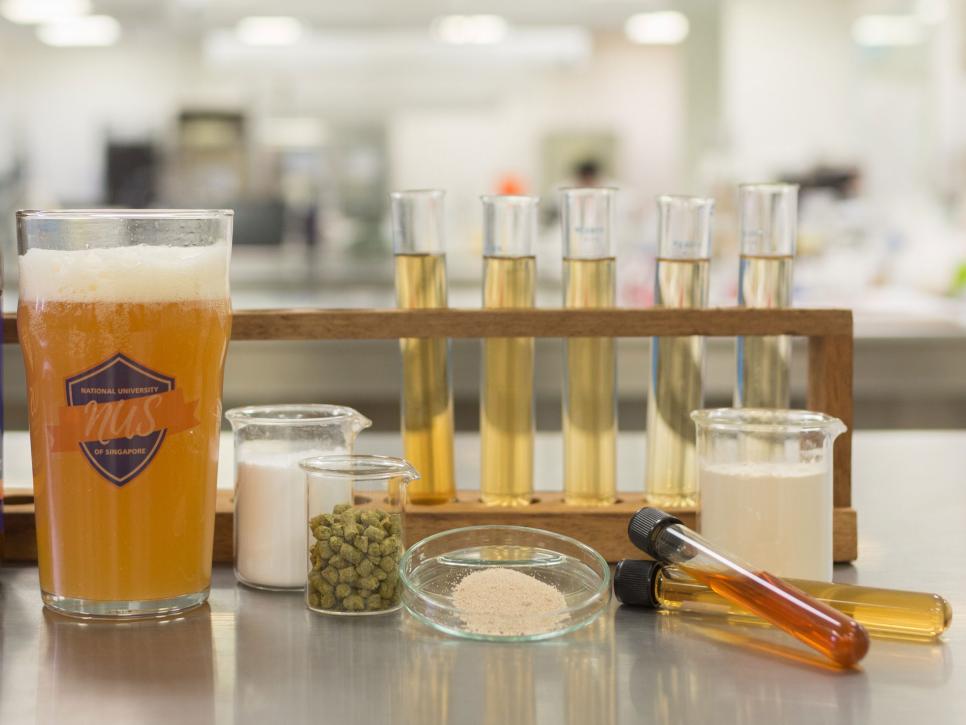 A research team at the National University of Singapore has created a probiotic sour beer....